Overview
The Science Advisory Committee (SAC) is a group of four scientific experts providing independent oversight of fRI Research Programs.
Our mission is to improve land management practice by doing three key things: focus our research on practical problems facing managers and policy makers, conduct science to the highest standard, and share our answers and decision making tools with those who need them.
The SAC will ensure that we fulfil our mission by advising on the relevance, rigor and translation of the science done by our programs.
Members of the SAC are eminently qualified science professionals and academics. Each will serve a 3 year term.
Meet the Committee
Ken Greenway, SAC Chair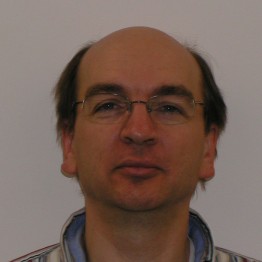 Ken has an undergraduate degree in Forestry and a PhD in natural resource management from the University of Alberta. Since 2007, he has had the management responsibilities for Reforestation, Forestry Policy, and Integrated Resource Management System with Alberta Environment and Parks. Ken's current roles in government are centered on forest policy development and how forest policy and broader environmental issues interrelate. Prior to his roles in government, Ken was an applied research scientist with the Alberta Research Council, addressing operational forestry research issues. His research focused on impacts of harvesting practices on regeneration and growth of aspen and white spruce.
Virginia Chavez, SAC Member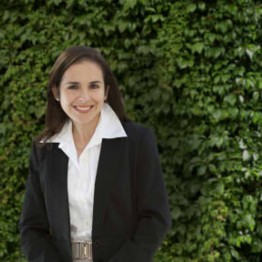 Virginia is a Program Manager at Alberta Innovates Bio Solutions. She leads in the design, development, and delivery of programs and project management in sustainable forestry and agriculture. One of her main responsibilities is to coordinate partnerships and liaise with stakeholders from the federal and provincial governments, industry and academia to define the strategic direction of the program and the projects that she manages. Virginia obtained her PhD in Forest Biology Management at the University of Alberta, after completing her Masters in Forest Conservation at the University of Toronto and her Bachelor of Science in Ecology in Mexico.
Joyce Gould, SAC Member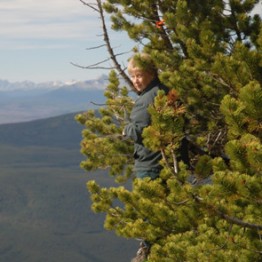 Joyce is trained as a conservation biologist and botanist and has spent much of her career working in protected areas in both Ontario and Alberta. She has over 25 years of experience in ecological assessments, management planning and the conservation of endangered species. In her current position, she is responsible for facilitating science and research within Alberta Parks and in providing scientific advice to senior managers and staff across Alberta. She is an adjunct professor in Renewable Resources at the University of Alberta where she has the opportunity to supervise graduate students and lecture undergraduate courses. She has authored or co-authored several peer reviewed journal publications, technical reports, book chapters and two books.  Communicating science to a variety of audiences is an important part of what she does. Her office is in Edmonton but the she has the great privilege to work in some of the most spectacular landscapes in Alberta.
Garry Scrimgeour, SAC Member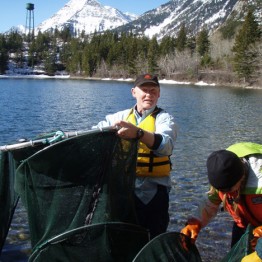 Garry has 25 years of experience in environmental monitoring and assessments, and restoration of surface waters. As a member of Parks Canada's Office of the Chief Ecosystem Scientist, he currently provides support to senior managers, resource conservation and field staff across the country. He is an adjunct professor in Biological Sciences at the University of Alberta and University of Waterloo and has served as an Associate Editor of Freshwater Science (formerly Journal of the North American Benthological Society) since 2003. He has an appreciable publication record including 75 peer reviewed journal publications and 45 technical reports. He lives in Calgary, Alberta.