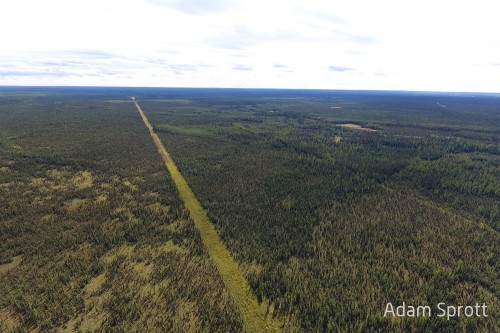 Caribou ranges in west-central Alberta are criss-crossed by tens of thousands of seismic lines and pipelines. Since the Caribou Program began in 2013, one of areas it has focused on is to understand exactly what impact these disturbances are having on caribou and other relevant species. We have then created GIS maps and tools so that partners can prioritize the restoration of linear features to maximize the benefit to caribou herds.
Status: Active
This project uses direct and indirect methods to determine how caribou respond to linear features at different stages of re-vegetation.
Status: Completed Fall 2018
determine how regeneration and other attributes of seismic lines affects use of these features by alternate prey (moose, deer, and elk) that attract caribou predators, and to identify seismic lines that are on a trajectory towards natural recovery versus those that will need active restoration.
Status: Completed Fall 2014
Starting in 2013, this project looks at how caribou and wolf behaviour is related to seismic cutlines.