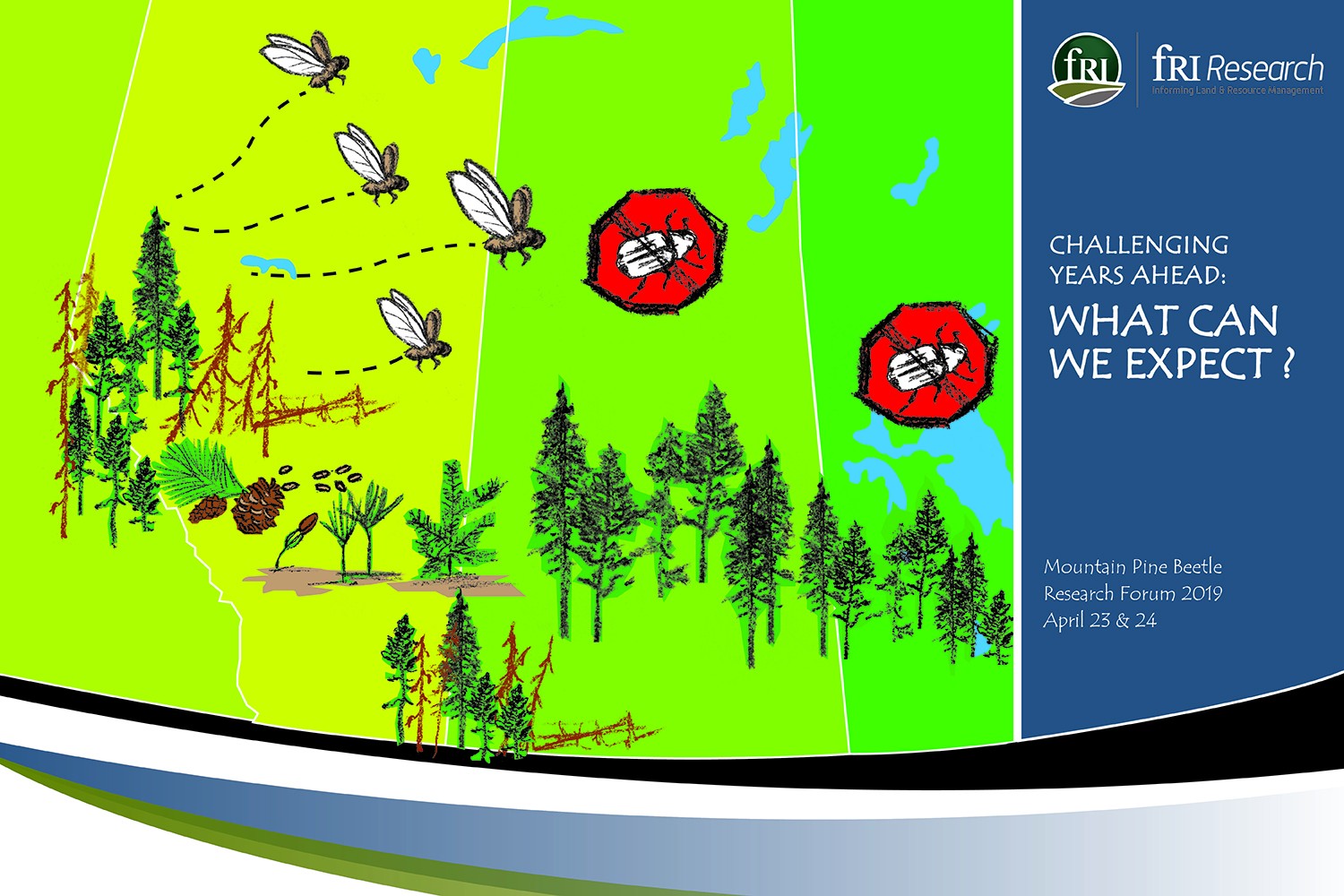 When:
Tuesday, April 23, 2019 - 8:00am

to

Wednesday, April 24, 2019 - 5:00pm
Where:
Valley Ballroom, Edmonton Coast Plaza: 10155-105 Street
Cost:
$245 (early bird ends April 5, 2019), $295 (regular ), $100 (student)
Description:
Alberta has made significant progress in responding to the progression of the mountain pine beetle. Scientists have contributed to our understanding of the ecology of the beetle, ecological interactions, risk assessments and projections of the beetle effects locally, provincially and nationally. While effort remains focused on its eastward expansion increasing attention is being paid to the devastation that has been left behind. 
This year's MPB Research Forum will feature two important projects that have been conducted in the province to describe post beetle response of forests in the Southern Foothills and in West Central Alberta. An important outcome of these projects is an assessment of the extent to which damaged stands are regenerating. The implications of the findings from these projects should be a concern to all resource managers. 
By attending the Research Forum, you will learn the exact nature of these implications. You will collaborate with your peers to develop plausible management prescriptions to rehabilitate beetle-killed stands effectively and to ensure Alberta's pine forest regain and maintain vigour. These descriptions will rely on research findings reported by leading scientists participating in the Research Forum. It is essential, however, that while we address issues of forest rehabilitation we remain mindful of the real potential of the beetle in eastern Alberta to move from an endemic population to an epidemic state and threaten eastern Canadian pine forests. You will be exposed to the latest MPB Risk Assessment prepared by the Canadian Forest Service, be made aware of critical factors that amplify the chances of eastward expansion. We have not won the battle yet, but we are gaining ground.
Agenda:
MPBEP_2019_03_29_draft forum agenda2.pdf