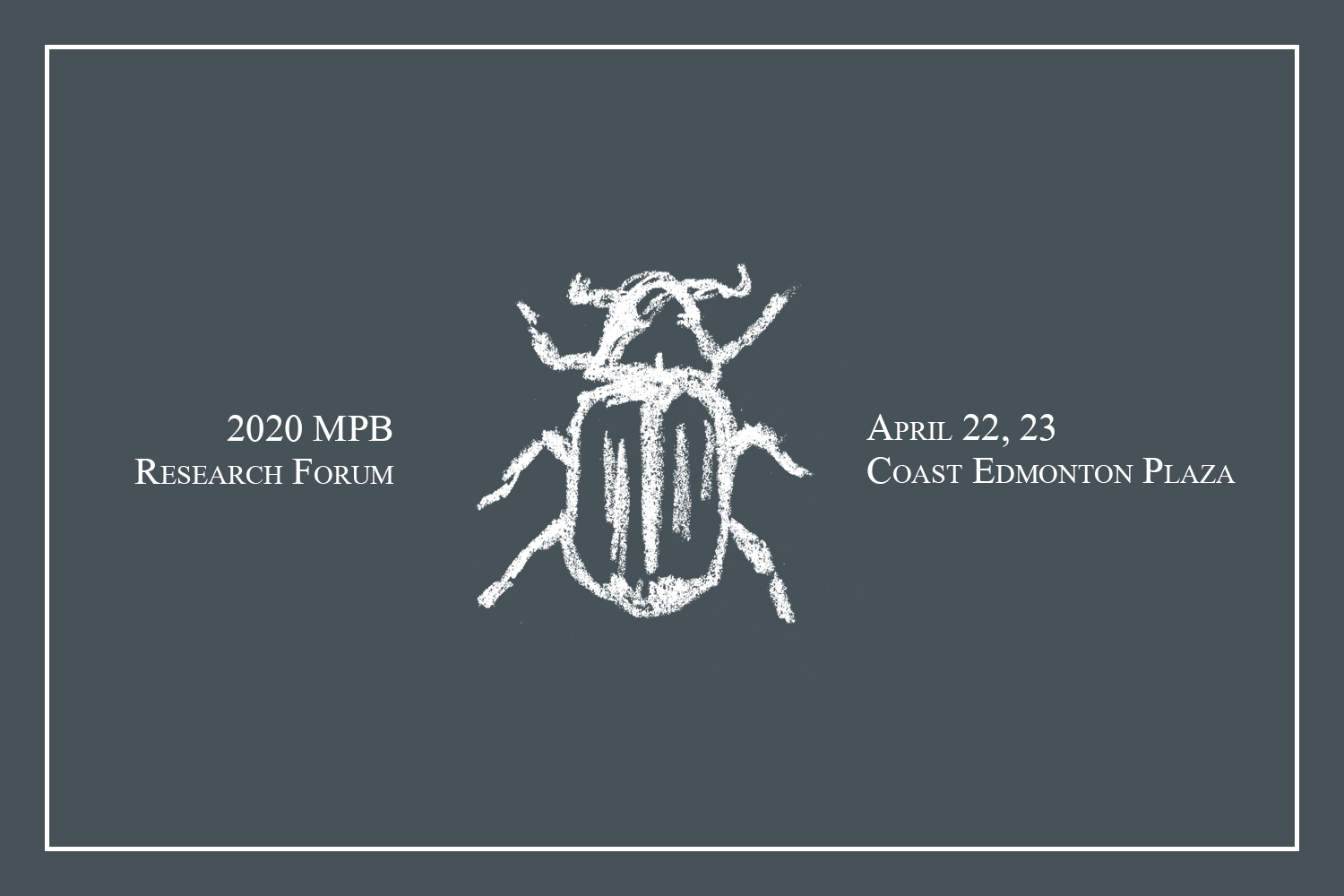 When:
Wednesday, April 22, 2020 - 8:00am
Where:
Coast Edmonton Plaza, 10155-105 Street, Edmonton
Description:
Special Notice
MPBEP Research Forum Postponed
The events of the past several weeks have lead the Planning Committee to consider measures to ensure that the Mountain Pine Beetle Ecology Program is being responsible for ensuring the safety and health of participants at planned meetings. While the dates for the MPB Research Forum may seem far off, there is still sufficient time for the infection rate of COVID-19 to escalate. For this reason and with the support of fRI Research management, the Planning Committee has elected to postpone the 2020 Research Forum to a later date, possibly mid-November 2020.
This decision may impose an inconvenience on your travel plans and other personal arrangements that have already been made to attend the April meeting. However, we must be mindful that our failure to take this action could have deleterious effects on the health of a broader spectrum of meeting support workers, our colleagues and family members. Once a future date for the Research Forum is determined, we will issue an announcement and will continually update our website.
If you have registered for the April 22, 23 Forum, we are prepared to refund your full registration fee; please contact Fran Hanington to make arrangements. If you have any questions, please direct them to Keith McClain or Fran Hanington (
fhanington@friresearch.ca
).