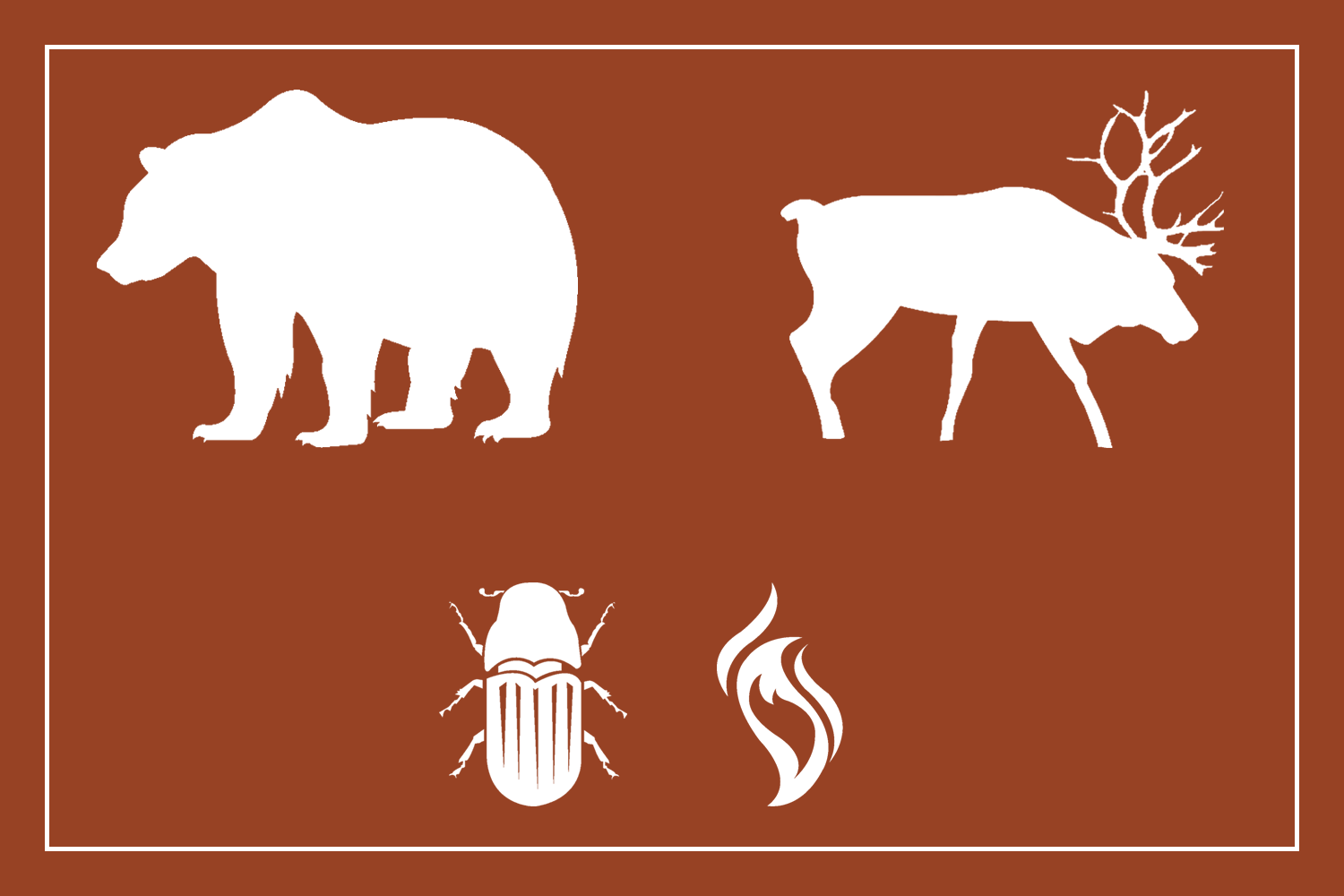 When:
Wednesday, February 19, 2020 - 7:15am
Where:
Glacier Room, Lister Centre, University of Alberta, Edmonton
Description:
Ecosystems are constantly changing, but recently, changes have been abrupt and dramatic as a result of the mountain pine beetle infestation and the frequency of wildland fire. These ecosystems represent important habitats for many species, including threatened populations of caribou and grizzly bears. The purpose of this ResearchNEWS Session is to highlight and discuss new research relevant to forest management and, more broadly, the changes to habitats on which these threatened species depend.
For grizzly bear and caribou to recover, it is vital to understand how changing ecosystems and management activities interact to impact habitat supply over time and how we expect each species to respond to these changes.
With an increased understanding of how the landscape changes in response to ecological factors such as mountain pine beetle, fire and management responses, it is important to move this knowledge into practice and develop practical tools to support forest and land management decisions. To this end, scientists at fRI Research are developing new tools, and your input is needed to ensure that they will be of practical value for forest management.
By attending this workshop you will gain 1) insights on the state of knowledge of caribou and grizzly bear behaviour relative to landscape change reactive management, 2) exposure to models that describe potential changes in caribou and grizzly bear food supply, and their response to these changes and 3) an introduction to tools for managers and how they can be applied to support caribou and grizzly bear conservation.
Agenda:
ResearchNEWS Session February 19 2020
Continuing Competency Credits:
AAFMP:  Educational Hours = 5.75