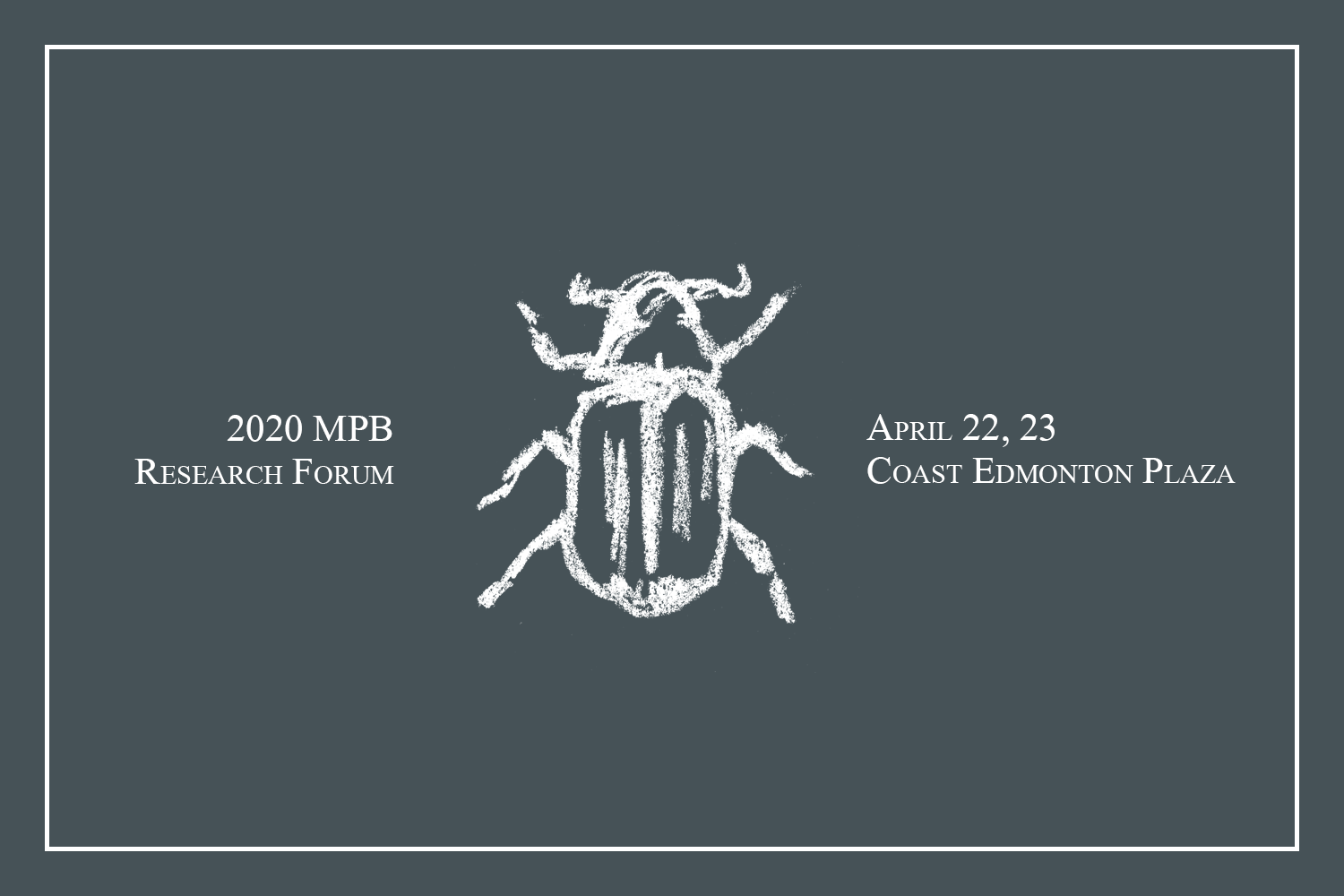 Announcing the 2020 MPB Research Forum
April 22, 23 at the Coast Edmonton Plaza
Welcome to the fRI MPB Research Forum registration page. We are not quite ready for registrations, but let's tell you what to expect at the Research Forum when you register. As in past years, the Forum will bring together two days of unparalleled opportunity to speak with exceptional scientists, graduate students and innovative resource practitioners. On Day 1, the agenda will focus on research and understanding that has evolved over the past ten years. While some of the topics may appear familiar, it is the content that will astonish you. Research results are one thing, their interpretation is another, and this is where we are – bringing research into practice and squeezing every ounce of value from it to manage and control the beetle and to address post beetle landscape conditions. Our understanding comes from diverse research endeavours, including the beetle system and its interactions, genetics, genomics, beetle physiology, chemical ecology, detection, soil biology, modelling, hydrology, fire threat, and socio-economic impacts. Touching on all these topics, in-depth, in this two-day Forum would be an impossible task. Hence, it is our goal to have speakers draw on their beetle research experience and weave it into an easily understood story – to integrate their knowledge if you will. We hope that the story will provide all participants with a fresh perspective on the value of research and the importance of its innovative application to achieve a desired and sustainable future forest.  Day 2 will feature the broad outcomes of spread model development and use. During the day, we will hear from leaders in spread model development and from forest resource managers on how spread predictions can guide harvest planning and other silviculture activities.  
Check back soon for further information on the agenda and registration.
Questions can be directed to Fran Hanington (fhanington@friresearch.ca) or Keith McClain (kmcclain@friresearch.ca).