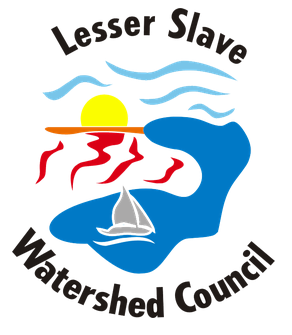 About
The Lesser Slave Watershed Council (LSWC) is a nonprofit, charitable organization whose mission is to be a proactive organization working towards long term economic, social and environmental sustainability of the Lesser Slave watershed and its citizens. The LSWC is guided by a board of directors elected by members within the watershed.
Its primary activities include:
Report on the health of the Lesser watershed through State of the Watershed reports and other technical studies.
Provide watershed management recommendations to decision makers, including the Government of Alberta, municipalities, industry and other stakeholders through the development and implementation of an integrated watershed management plan for the basin.
Promote watershed stewardship through diverse education and outreach programs for people of all ages.
Work with the Government of Alberta to deliver Water for Life goals.
Phone: (780) 523 9800
Email: info@lswc.ca
4833-52nd Ave.
PO Box 2607
High Prairie, AB T0G 1E0
 Twitter @abLSWC