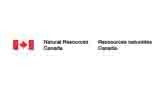 About
The Northern Forestry Centre is one of five research centres within the Canadian Forest Service. It is based in Edmonton.
Its research priorities are for the three prairee provinces and the Northwest Territories:
Climate change and forests research

Wildland fire
The Canadian Forest Service conducts regional and national forest research activities in different locations across the country in state-of-the-art facilities.