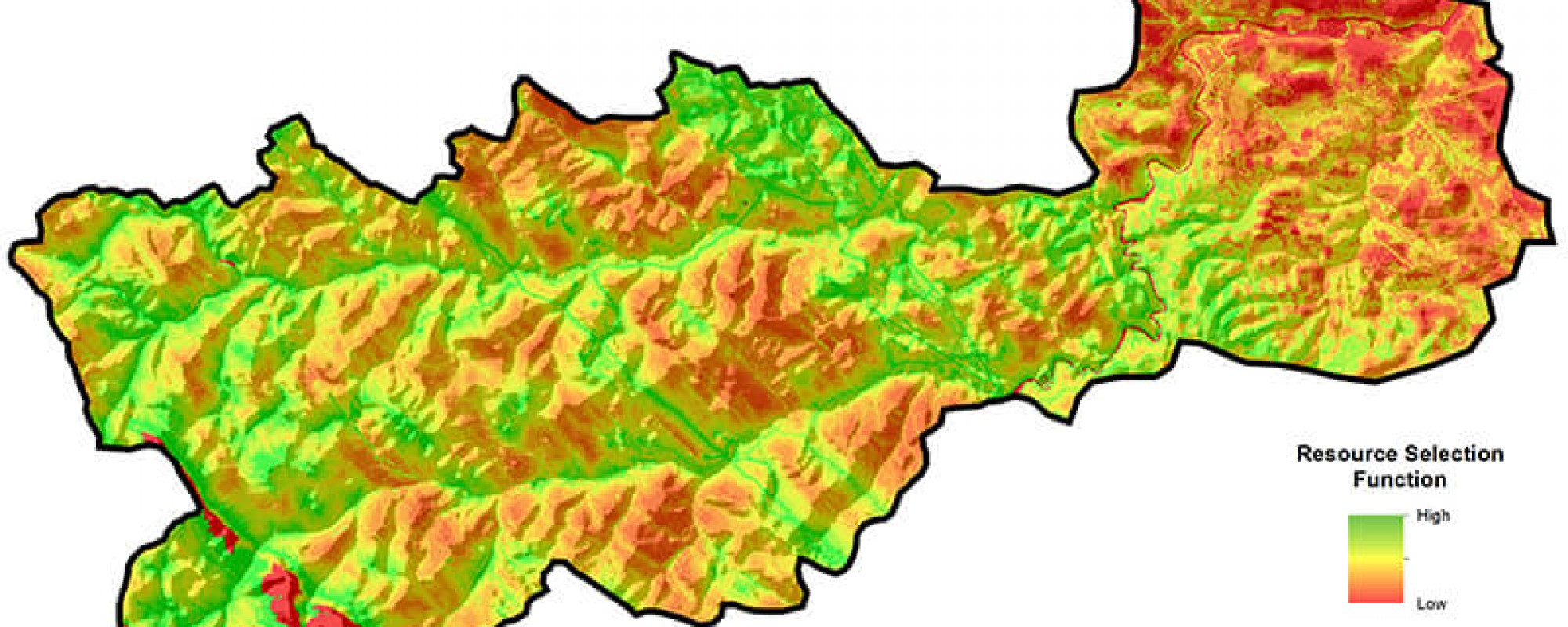 The Geographic Information Systems (GIS) Program at fRI Research began in 1992 and has become an integral part of the organization. GIS staff work with researchers to facilitate sound data management practices and to undertake analysis processes. All researchers at fRI Research have full access to Geographic Information Systems and rich GIS data layers to enable them to perform their own analysis and mapping.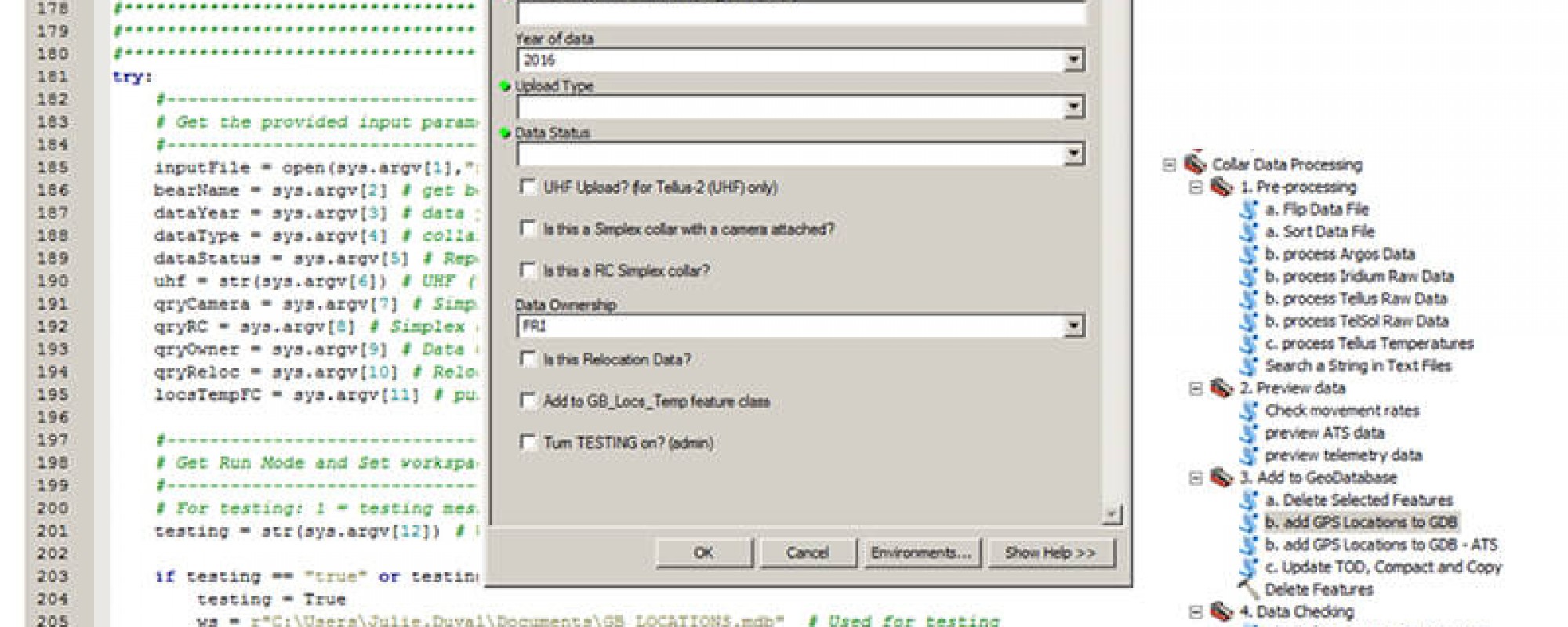 The GIS Program develops tools for staff at fRI Research to improve their workflows. For example, the GIS Program helps with managing the data collected from GPS collar on caribou and grizzly bear, writing custom scripts for spatial analysis, and processing large amounts of data for both site selection prior to field work and post-data collection.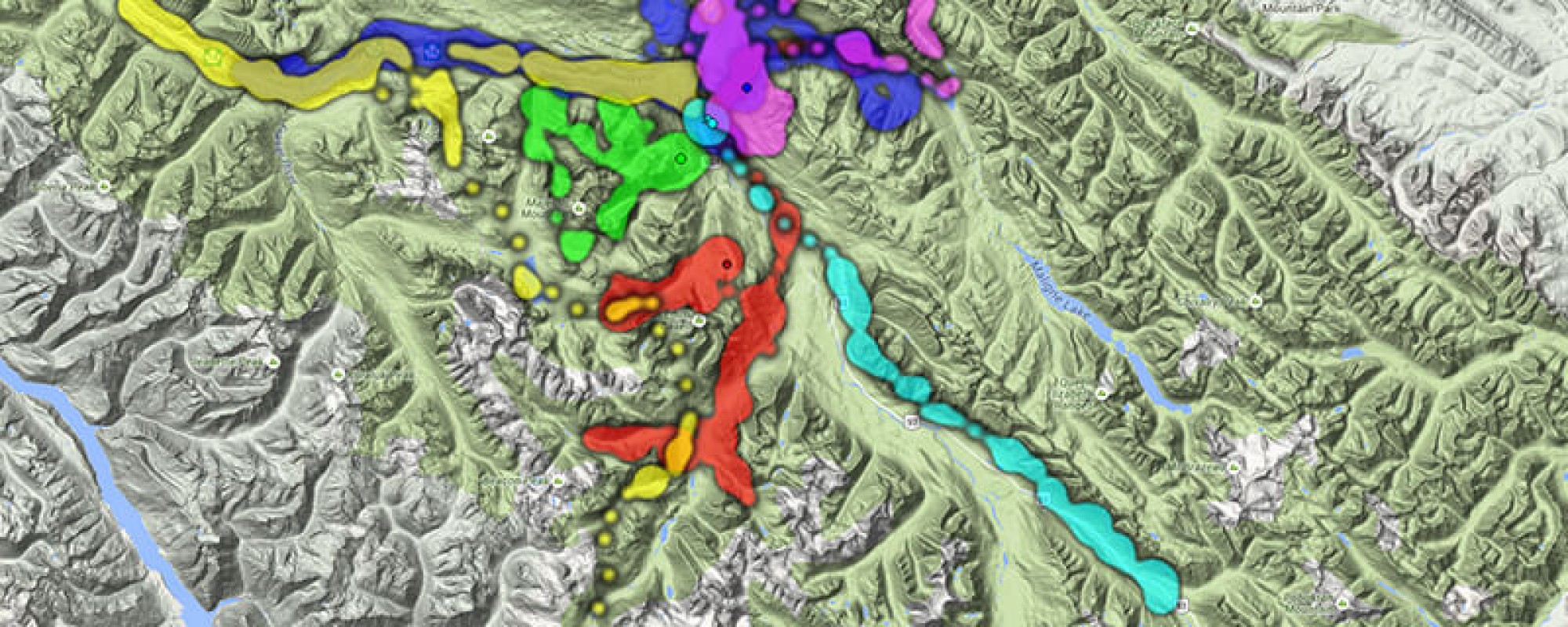 The GIS Program also helps with visualization products such as maps, online maps, and movement animations. These improve knowledge transfer to land managers by displaying complex spatial data in an intuitive, compelling format.
Featured in this program
Local level indicators: Initial status report
Nov. 1, 2001
Managing grizzly bear data
Aug. 1, 2009
Geographic scope of this program
Stay connected
RT @AB_EP: Have you shared your thoughts, ideas & concerns about caribou range planning in Alberta? Survey closes July 27: https://t.co/mi8…