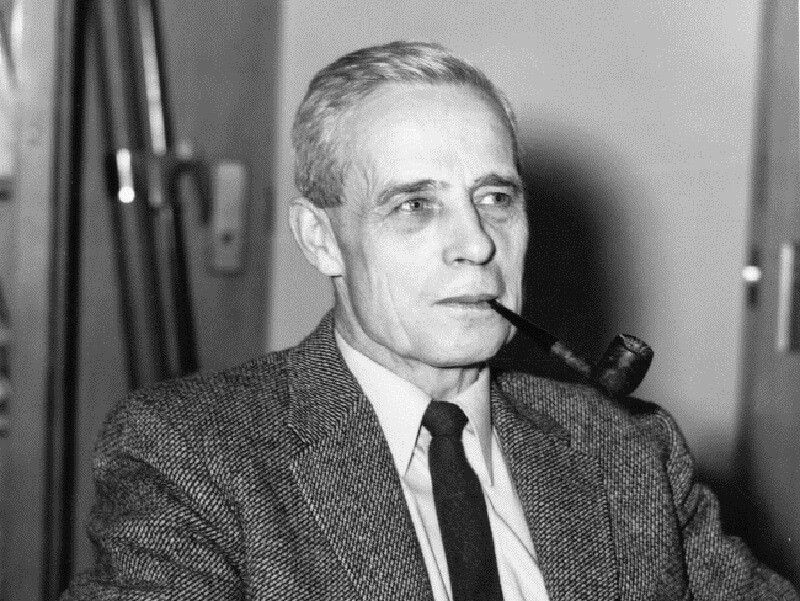 About Reg Loomis
Reg Loomis came to Alberta in 1949 to oversee the first forest inventory for the southern part of the province. He brought with him a vision of sustained yield forest management, and a catalogue of errors in forestry practice to avoid, based on his observations elsewhere.
During this time, he resolved to develop forest management plans which were based on the principles of sustained yield, balancing the timber harvest with forest growth. He laid out forest management units on a logical watershed basis, and developed a more rational system for selling timber harvesting rights.
He was involved in establishing the first forest management agreement area for the new Hinton pulp mill in 1954, and insisted on the unprecedented requirement that industry commit itself to forest renewal as part of its forest management responsibilities on these public lands. This led to innovative conditions in cooperative industry-government agreements which set high standards and developed a positive tone.
To address problems in reforestation, he set up the first silviculture section within the Alberta Forest Service. In order to rationalize allocation of timber harvesting rights, he developed what became known as the Quota system which required timber operators to harvest only the growth capabilities of the areas in which they were working and, at the same time, to accept responsibility for forest renewal, either by doing the job themselves or paying to have it done.
He saw the land as a complex ecosystem comprising many resources. With these in mind, he inaugurated other programs to address erosion control problems and management of watersheds, forest recreation, and developed environmental standards for petroleum exploration in the forested areas. These programs were incorporated into a new Land Use Section within his Forest Management Branch—later becoming an important Branch of its own.
About the Forest History Program Interview Series
Between 1997 and 2000, the Forest History Program conducted 33 interviews with various people who played important roles in, or were connected otherwise with the development of the remarkable forest management operation at the Hinton Forest of Weldwood of Canada. These were background information that would be used in a series of books and reports that would follow, all initiated by one book project linked to Weldwood's 40th anniversary celebrations in Hinton in 1997. Some of these interviews are posted to the fRI Research website for general reading, others are available only with permission for research purposes. All interviews were professionally edited to retain content but improve clarity but preserve content.
However, Dr. Peter Murphy had previously conducted interviews with Des Crossley and Reg Loomis, the two prominent foresters whose influence permeated the Weldwood history. These interviews are included with the Forest History Program Interview Series, with permission from Dr. Murphy and the University of Alberta, because they are too important to be left out.