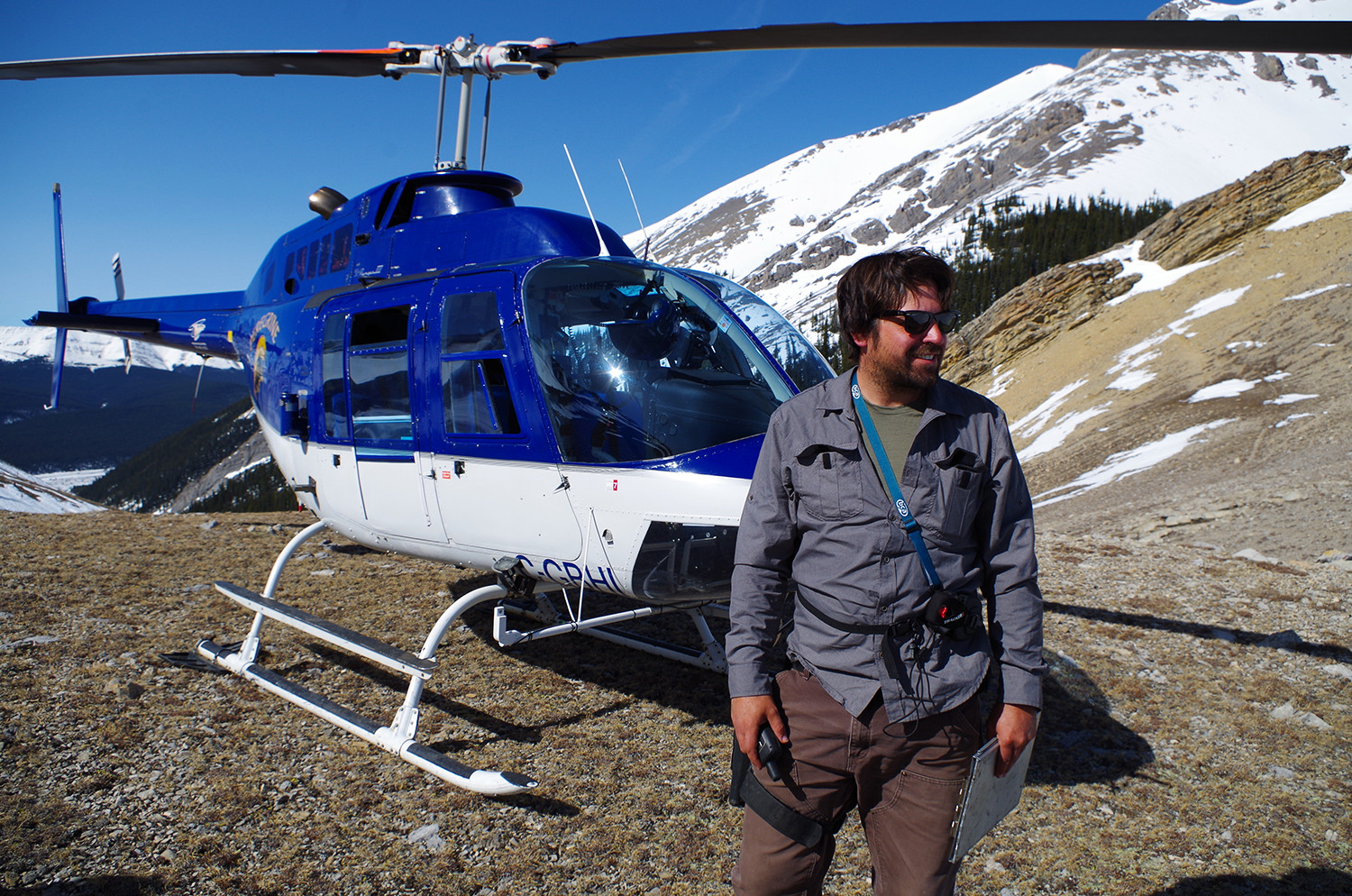 By Gord Stenhouse
Friday was Terry's last day with the Grizzly Bear Program; his next adventure is with Parks Canada.
When you work with someone for many years, especially doing field work, there are always a few stories that will be forever woven into the fabric of one's memory. I have many great memories of time in the field with Terry catching bears and travelling throughout most of Alberta's grizzly bear range together. I could likely write a book of the stories and times over the past 20 years working with Terry.
As I have been reflecting on Terrys' departure from our program one thing that has not changed over the many years is his enthusiasm and sense of "adventure" when he heads out to catch bears. One particular event that took place when Terry and I were working together south along Highway 40 a few years ago is perhaps the best example I can think of that summarizes Terrys' field spirit.
We had received many reports of two young grizzly bears grazing along the road right of way and we wanted to get a collar on one of them and gather biological samples to understand who their mother was. On arrival we found these bears grazing peacefully and Terry assured me that there would be no problem "free-range" darting from our truck for this purpose. Of course, like all field work one should never think any capture will be easy.
The first dart went in, but the bear did not go down and in fact both bears moved up the ditch to the tree line. Recognizing that we were now committed, we had to walked towards our target bear and get a second dart in. Terry did a great job with the second shot but of course the other sibling that had not been darted was not very pleased that we needed to approach his sibling to put a collar on. So we decided that we would need to move the now immobilized cub away from the rather irate, still-active bear. We rushed in and put the drugged bear on a stretcher and ran back with our bear towards the truck with his sibling in hot pursuit! The stretcher was quickly loaded in the truck and we drove down to highway for a few miles where we could safely handle the bear before returning it back up the highway to his sibling, sporting a new shiny collar.
When this was all accomplished Terry turned to me and said, "I think that went pretty well….don't you?" Which certainly captures Terry's sense of adventure with field work.