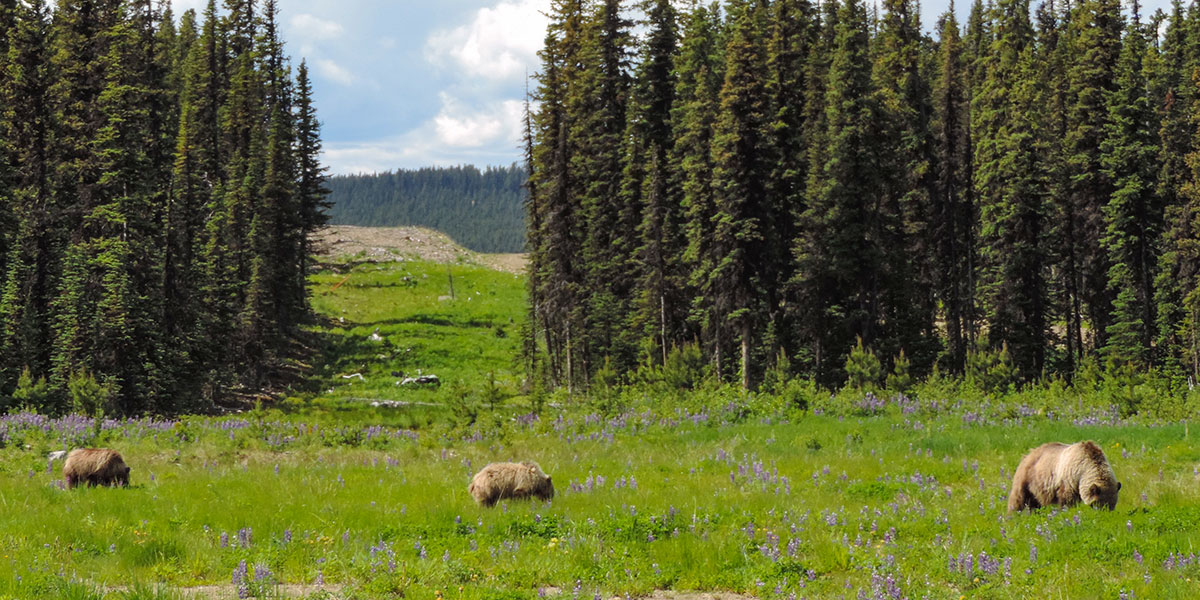 Grizzly Bear Program
Providing knowledge and planning tools to ensure the long-term conservation of grizzly bears in Alberta.
The Grizzly Bear Program is not starting new research projects at this time. We are continuing to publish papers and maintain our long-term dataset and GIS tools for our academic, government, and industry partners.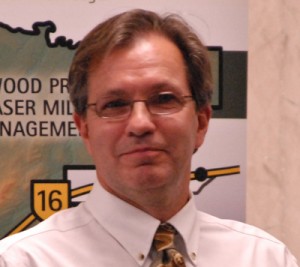 Gord Stenhouse
Environmental Research Program Lead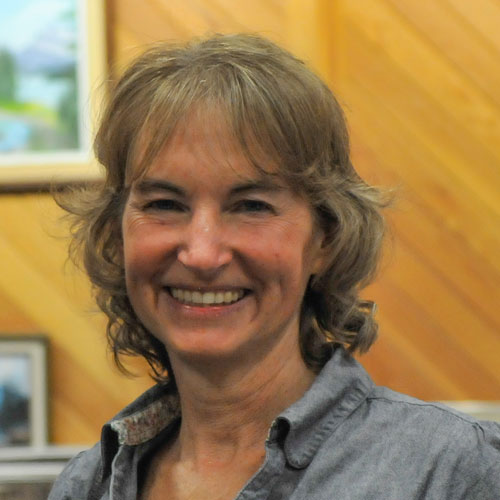 Research Themes
Since 1998, the Grizzly Bear Program has published over 200 scientific papers and graduate theses. While it would be extremely challenging to summarize all the research results, we have grouped program activities into five general themes. Click a topic below to find a chronological list of publications related to that theme.

This theme covers mapping and GIS classification, habitat change and analysis, landscape structure, vegetation distribution, and phenology and climate work.
---

This theme includes population survey methods and the use of telemetry data from collared bears.
---

Grizzly bear biology encompasses natural history, diet and energetics, behaviour and predation, and genetics and intraspecific interactions.
---

This theme relates to our our work on capture and handling techniques, body condition and stress, and the relationship between habitat and bear health.
---

This is a very large topic covering: habitat associations and conservation, anthropogenic disturbance generally, roads, human recreation, industry, forestry, mining, oil and gas, climate, and conflict with humans.
Since 1998, the program has added immensely to our understanding of grizzly bears, helped to train the next generation of wildlife biologists, and improved the methods that scientists use to study many species and ecosystems.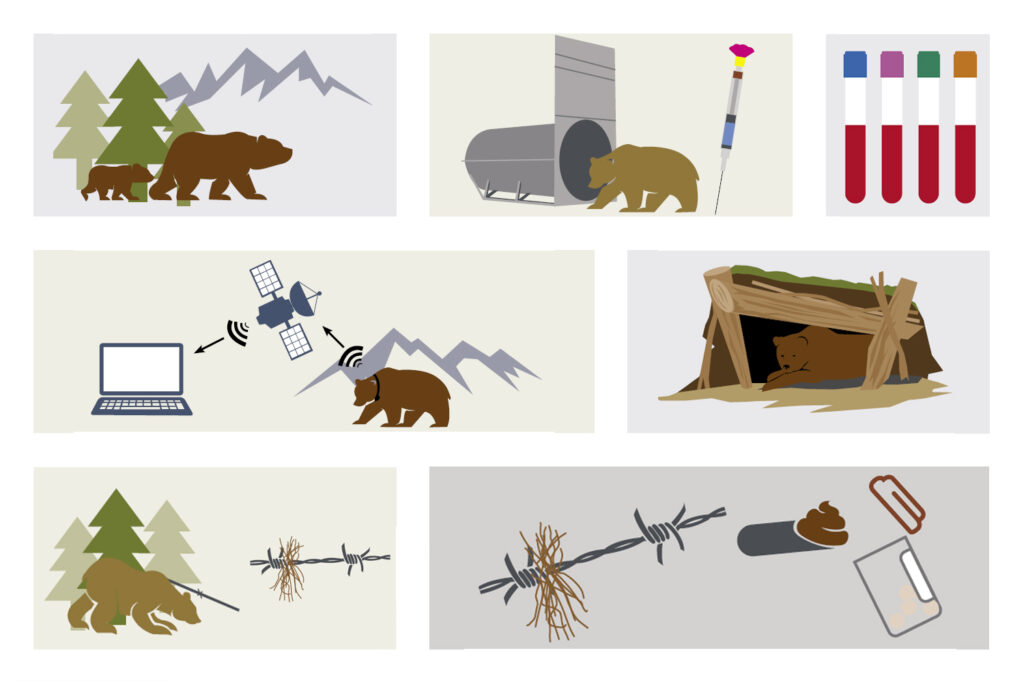 This collection of infographics shows off six ways the Grizzly Bear Program has transformed grizzly bear research and management in Alberta.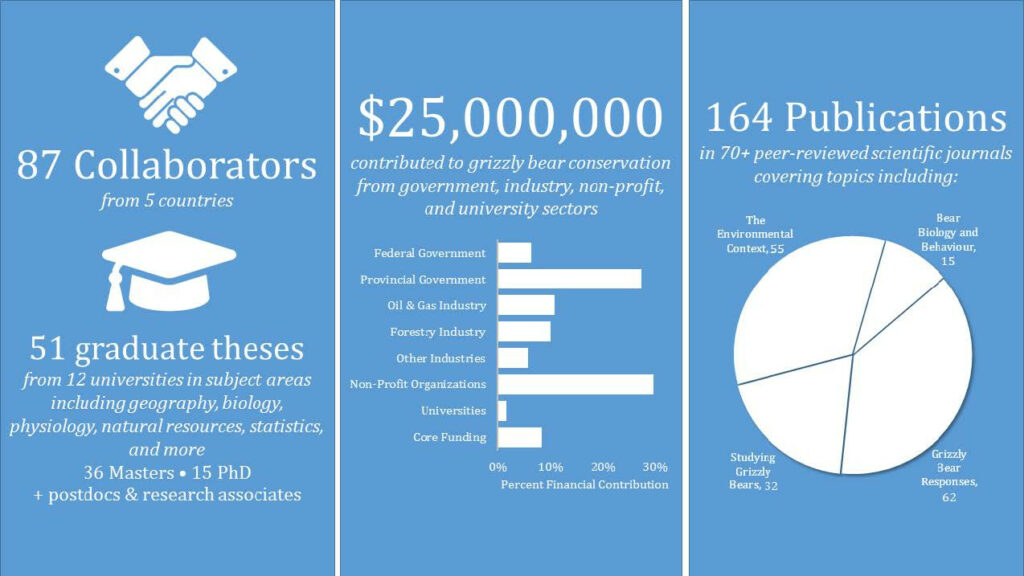 Over two decades of peer-reviewed papers, reports, and graduate theses for masters and PhD students have left a lasting and living scientific legacy.