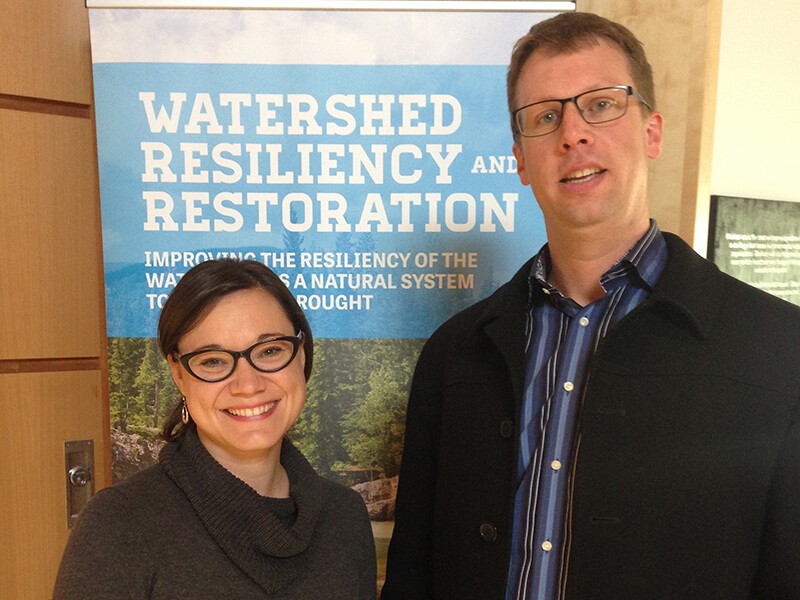 The Water Program at fRI Research has received a grant from Alberta Environment and Parks' Watershed Resiliency and Restoration Program (WRRP). The grant was announced in Lethbridge on November 13 by Minister Phillips.
The WRRP funding will be used for the Water Program's East Slopes Riparian Assessment Project which will collect data on riparian areas in Alberta's Rocky Mountains and foothills. This assessment will allow prioritization of areas for rehabilitation to improve resilience to flood and drought. The findings will be shared with stakeholders to assist in future watershed management planning.
It is critical to restore riparian areas because of how important they are for healthy functioning of watersheds. They help to regulate water quality and quantity, which can mitigate floods and droughts and recharge groundwater. They can also help municipalities save money on water treatment by moderating stream temperatures and trapping fine sediments.
Increased land use has put pressure on Alberta's riparian areas. The decline in the extent and health of these areas has made us all more vulnerable to flooding and drought.
Axel Anderson, Water Program Lead will be collaborating on this project with Michael Wagner, a forest hydrologist with Alberta Agriculture and Forestry.