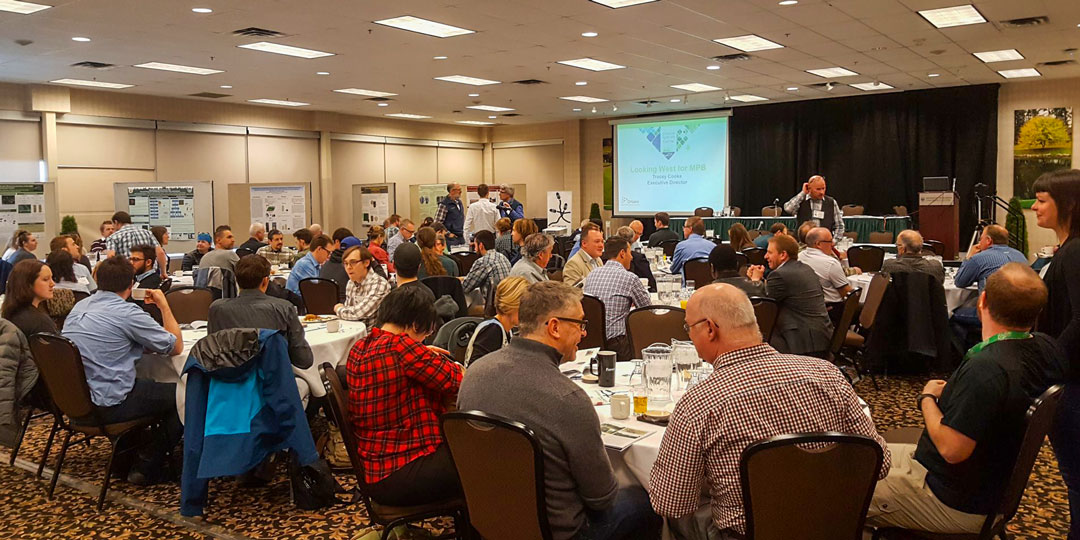 Presented by the Mountain Pine Beetle Ecology Program
Edmonton, Alberta | October 24–26
---
About the Conference
After a prolonged hiatus due to health restrictions, fRI Research is excited to provide an opportunity for resource practitioners, policy makers, scientists, and community leaders to review and discuss new research findings related to mountain pine beetle.
Major concerns targeted by this research include climate change, anthropogenic intervention, forest composition, socio-economic values, watersheds and their impact on water flow, biota, species at risk, public safety as it pertains to wildfire.
Together, we will explore the application of research and shape future management direction.
Important Deadlines
Early bird discount: September 18
Poster application deadline: September 15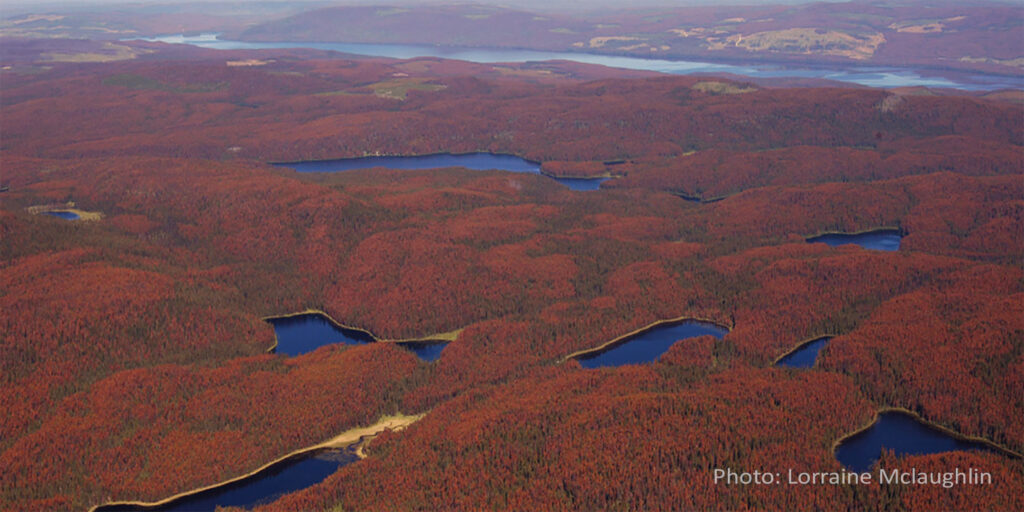 ---
Agenda
Tuesday, October 24
4 – 8 pm: Registration, reception, and poster setup
Wednesday, October 25
7 – 8 am: Hot breakfast
8 – 9:30 am: Introductions
10 am – 12: Research Theme 1: MPB Biology
12 – 1 pm: Lunch
1 – 4:30 pm: Research Themes 2 & 3: MPB Dispersal, spread, and detection of MPB
Thursday, October 26
7 – 8 am: Hot breakfast
8 am – 12: Research Theme 4: Social impact of MPB & managing for resilience
12 – 1 pm: Lunch
1 – 4:30 pm: Research Theme 5: Wildfire behaviour in beetle killed forests
---
Conference Registration & Venue Information
Ticket Prices
All prices are in Canadian dollars; includes the Tuesday evening reception and two days of discussion and scientific presentations breakfasts and lunches.
Professional: $295 (early bird) or $345 after August 26
Student: $150
Lodging
Guests must make their own arrangements and reservations, however accommodations are available on-site.
Location
Coast Hotel & Conference Centre
---
Research Themes

Unlike in British Columbia where lodgepole pine has co-evolved with Mountain Pine Beetle, Alberta pine is more vulnerable to mortality due to a lack of co-evolution. As the MPB spread eastward through the novel habitats of lodgepole, hybrid lodgepole-jack, and pack pine one can expect to witness unique population dynamics and a range of biological interaction with new hosts. Many uncertainties exist regarding their interaction with novel hosts, fungal associates, natural enemies, and competitors. Moreover, climatic variations will broadly shift our current understanding of biological interactions that will required elucidation to ensure effective operational decisions. Re-exploring MPB biology in eastern habitats is therefore required to understand the risk to eastern pine forests better.

The mountain pine beetle expands its range by spreading through the landscape by short and long-distance dispersal flights. In the extended range, MPB populations are challenged with more heterogeneous pine forests of lodgepole pine, hybrid lodgepole-jack pine exhibiting various degrees of resistance and a vastly different climate than experienced in their historical range. All of these factors affect their dispersal capability and impact population expansion.

Tools to confidently detect the presence of MPB at varying densities are critical to the successful management of populations. Analysis by Carroll et al. (2017) indicates that MPB single‐tree control efforts in homogeneous stands in western Alberta were effective at limiting spread. Control efficacy is partially limited by effectively detecting green-attack trees and responding within a given time frame. Historically, provincial detection efficacy ranged between 54-68 percent (Carroll et al., 2017). Provincially, detection accuracy within the 50 metres concentric survey plot averages 98.5 percent and increases only marginally at increased plot radii.
Management of MPB involves short-term beetle-focused (single-tree treatment) actions and long-term host management strategies that target forest composition at a larger scale. These strategies rely heavily on stand susceptibility models, operational decision support tools, and MPB spread models.

MPB outbreaks cause broad-scale ecological changes in pine forests leading to socio-economic impacts affecting community well-being, safety and security of the forest industry. These changes may be less predictable in the MPB expanded range, but understanding their impact is necessary to develop preparedness and increase community resiliency. Research on the effects of MPB in these new novel habitats is required. Moreover, understanding is needed on the response of endangered species to changes in habitat due to MPB, on hydrologically induced changes across the landscape and on stand regeneration. Research carried out by fRI Research through its Mountain Pine Beetle Ecology Program has provided essential insights to these questions, but more needs to be done. It is essential to incorporate this science-based knowledge into management strategies and to inform future risk assessments.

Studies have shown that tree mortality resulting from MPB infestations affects the susceptibility of stands to fire through changes in fuel loading, fuel structure, and microclimates. Changes in fuel chemistry, e.g., the release of highly flammable terpenoids by dying trees and availability of standing dead trees, can have potentially dramatic impacts on fire behaviour (Jenkins, 2014). Parsons et al. (2014) noted that MPB-killed trees may increase the frequency and intensity of wildfires and contribute to a more rapid spread and a greater likelihood of crown fires (as reviewed by Nealis and Cooke 2012, Parsons et al. 2014). However, many knowledge gaps remain, particularly in light of climate change and the movement of MPB into novel habitats.
The GoA and the Canadian Forest Service are currently collaborating with fRI Research to address Mountain Pine Beetle Effects on the wildfire rate of spread and landscape fire risk and assess existing knowledge gaps. One specific goal of current research related to wildfire is to understand how MPB induced mortality contributes to landscape-level wildfires. This research should continue, given its tremendous value to the provincial FireSmart program as MPB impacts more forested communities.
---
---