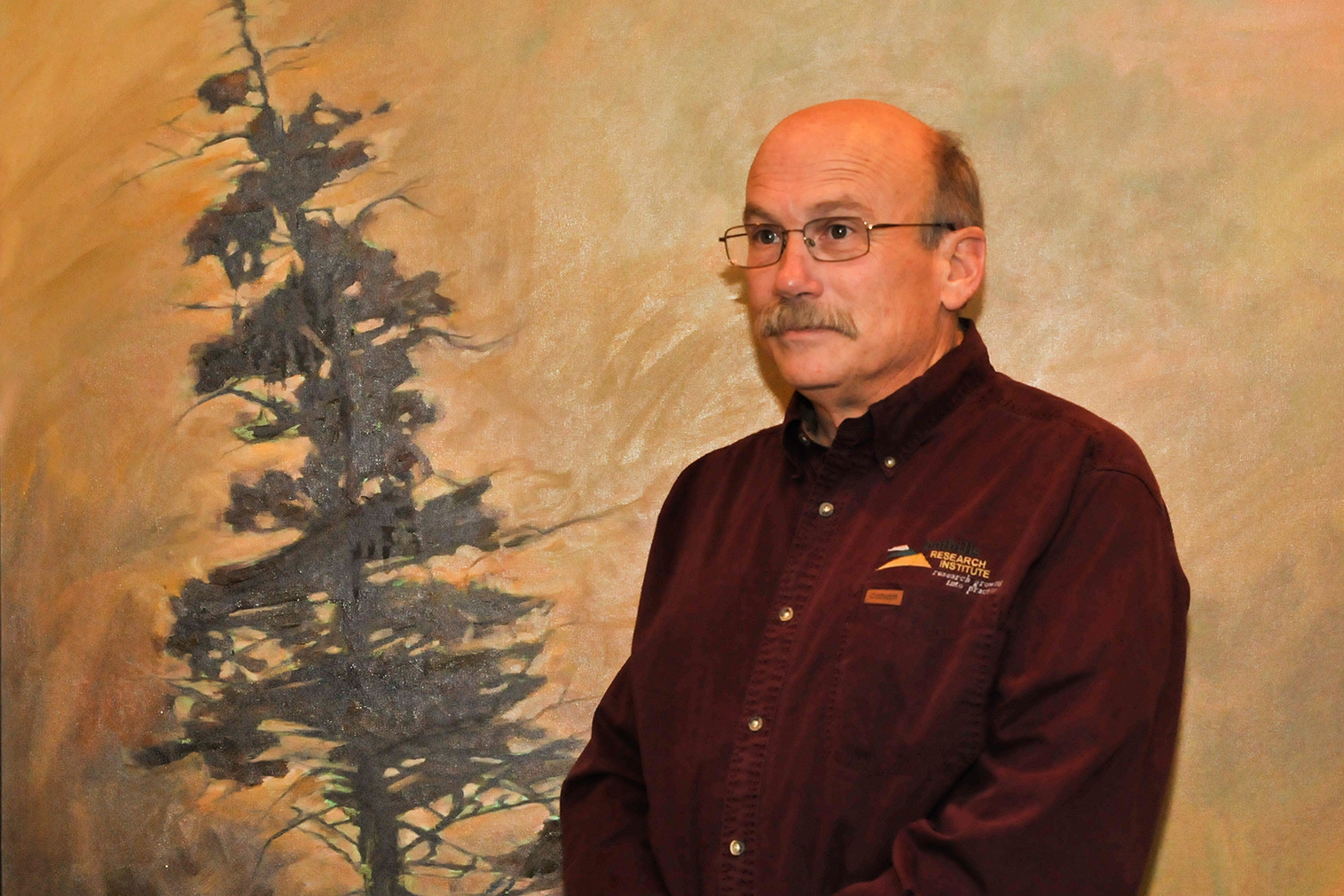 From Keith McClain
I was deeply saddened to hear of the death of Jim LeLacheur. He was West Fraser's Chief Forester for Alberta and, from 2004 until 2010, the second President of our organization.
During my tenure with the Department of Sustainable Resource Development within the Alberta Government I had a unique opportunity and privilege to meet many interesting people. One of these individuals was Jim LeLacheur, who at the time, sat on the Board of the Foothills Model Forest. Jim and I always seemed to sit in the exact same spot in the Board meeting room; I guess we were just creatures of habit. With Jim being a true professional forester, loaded with experience, and so pragmatic, and me being a scientist, always bringing science into our discussion, the results were interesting, if not loudly dynamic.
His time as President and Board Member came at a pivotal time. Oil and gas exploration were booming, and the mountain pine beetle invasion was just beginning. Jim brought on several energy partners and oversaw the launch of many research projects to address these new pressures on the landscape. This broadening of scope transformed our organization from a Model Forest to the Foothills Research Institute.
Working together to achieve resource sustainability, I gained an appreciation that Jim was intensely committed to the forestry profession, and in his role as Board Member, he was steadfast in his effort to ensure our success. Jim's early guidance as a Board Member provided a solid foundation for the current success that the organization enjoys today. I often reflect on our discussions and remain thankful for the opportunity of knowing Jim.
The current fRI Research Board of Directors and staff offer our sincere condolences to all who knew and worked with Mr. LeLacheur.