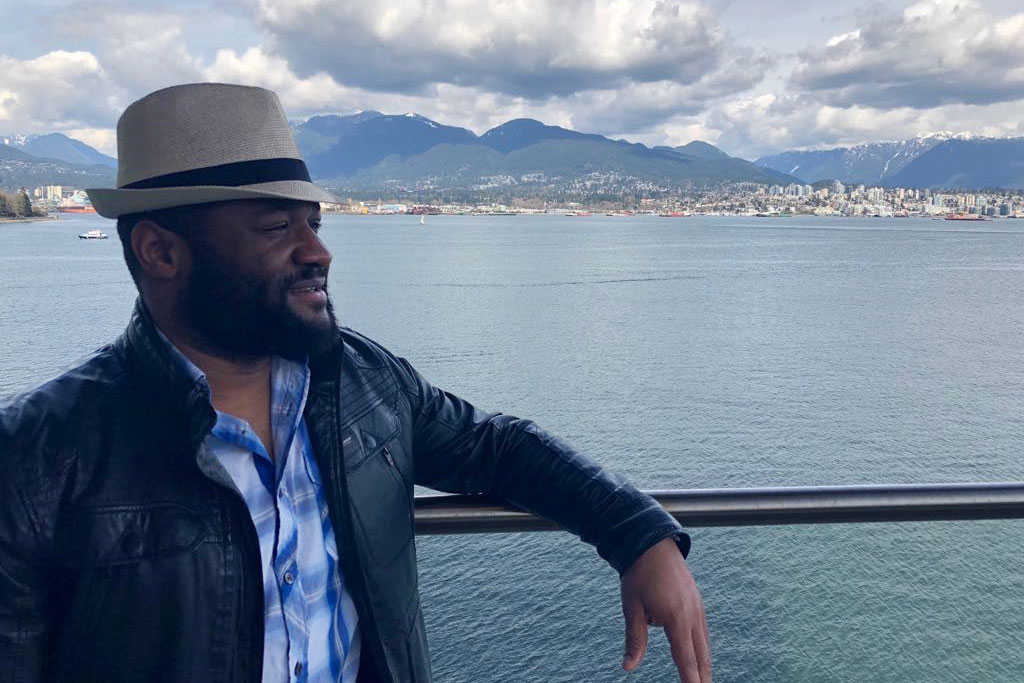 Vilbert brings broad experience in resource management science, policy, and building relationships between different groups.
Everyone at fRI Research is thrilled to welcome Dr. Vilbert Vabi to the team.
"The Healthy Landscapes Program has been advocating the importance of partnerships and collaboration as a compliment for our world class research of landscape patterns for several years," says Dr. David Andison, Program Lead.
"Vilbert represents the Healthy Landscapes Program commitment to the advancement of Ecosystem-based Management via establishing new and strengthening existing partnerships. Vilbert has a proven track record of integrated planning activities with Indigenous Communities that will advance EBM ideals."
He takes on an important role with the Healthy Landscapes Program, where he will work closely with David to keep the suite of projects on track. These include large and growing collaborations with many diverse groups from environmental NGOs to industry, and university academics to government departments across Canada.
This is one area where Vilbert's experience in bringing different groups together will be particularly helpful. Prior to joining fRI Research, Dr. Vabi worked in Williams Lake, BC, helping the Secwepemc Nations negotiate with government and industry on land-use issues.
"Four Indigenous communities – the Williams Lake First Nation, Canim Lake Indian Band, Soda Creek Indian Band, the Dog and Canoe Indian Band, had an agreement in principle with the government on joint decision-making within their territory," says Vilbert. "My role was to help bring the communities together to make progress towards self-determination."
While Vilbert will help to administer all Healthy Landscapes projects, he will get to devote special attention to a couple that particularly excite him. One examines the impacts of silvicultural practices on local Indigenous communities; the other looks at the socio-economic impacts of ecosystem-based management.
"What excites me is listening to unheard groups. The Indigenous Peoples are the original stewards of the land, so we should work with them."
Vilbert's skill set is remarkably comprehensive. In addition to his PhD from UBC in forest management, he also has degrees in fields as disparate as international development and biochemistry. Previous work has taken him from Australia to Cameroon to Ontario, where he resides with his partner and his 4-month-old baby.
The Healthy Landscapes Program is known for its wide-ranging scope, both geographic and scientific; it has found its match in Vilbert.