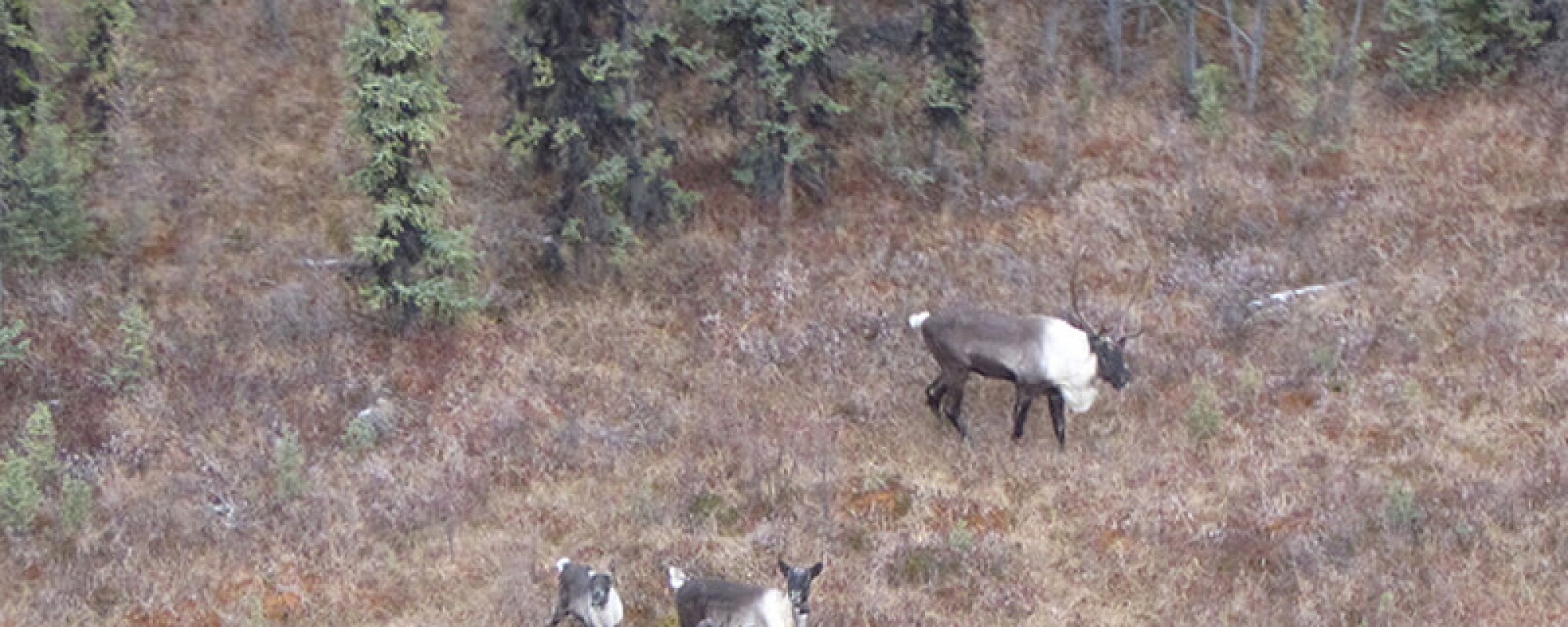 The Woodland Caribou Program actively studied herds in west-central Alberta from 1993 until 2005.
Read more about the program
Ph.D. thesis using modeling of multiple-species predator-prey systems to predict persistence of caribou populations .
Session notes from the 2005 caribou workshop designed for caribou ecology experts and practitioners to share knowledge and experience for conservation
M.Sc. thesis on winter and spring habitat selection patterns for caribou; assessed using resource selection functions (RSFs).