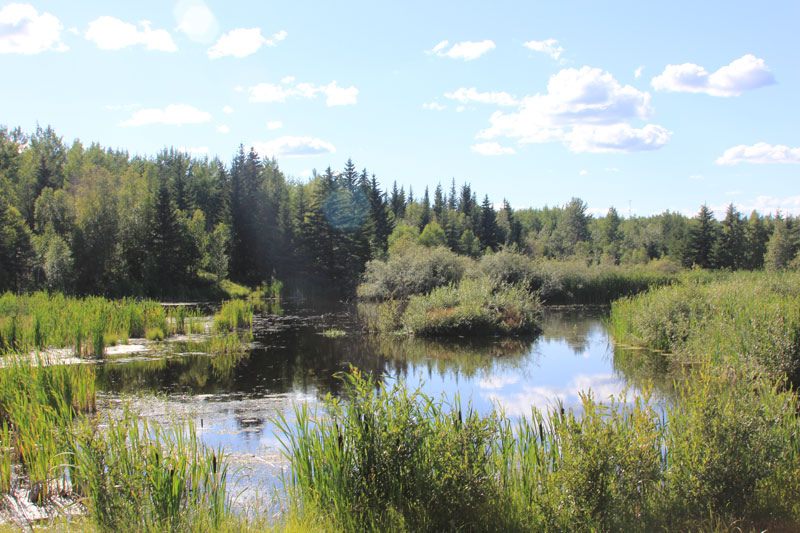 Healthy Landscapes Concepts and Application
This interpretation project develops and tests a new planning approach inspired by ecosystem-based principles.
Management of forested landscapes is accomplished today via a series of uncoordinated value-based plans that create many negative cumulative effects. In this project, we develop and test a new planning approach inspired by ecosystem-based principles.
The proposed Healthy Landscape (HL) approach blends two innovative new elements:
a temporal grid-based system of "go" and "no-go" zones for management activities, and
a disturbance plan in which forest harvesting, linear feature restoration, and industrial activity avoidance are tools with which to create a shared desired future landscape.
The inspiration and the technical design of both elements come from knowledge of pre-industrial landscape patterns.
We tested the effectiveness of the proposed HL approach relative to the status quo and several other possible future planning options on a landscape in northeastern Alberta using a spatially-explicit scenario planning model.
The Partnership
This project was sponsored by the Lands Working Group (LWG) of the Cumulative Environmental Management Association (CEMA), and managed through the Healthy Landscapes Program at fRI Research.
The project team included:
Bob Christian and Ted Gooding from Forcorp
Tom Moore from Spatial Planning Systems
Matthew Pyper from Fuse Consulting
David Andison from Bandaloop Landscape-Ecosystem Services
Margaret Donnelly and Kim Rymer from Alberta-Pacific Forest Industries
Tim Vinge from Alberta Agriculture and Forestry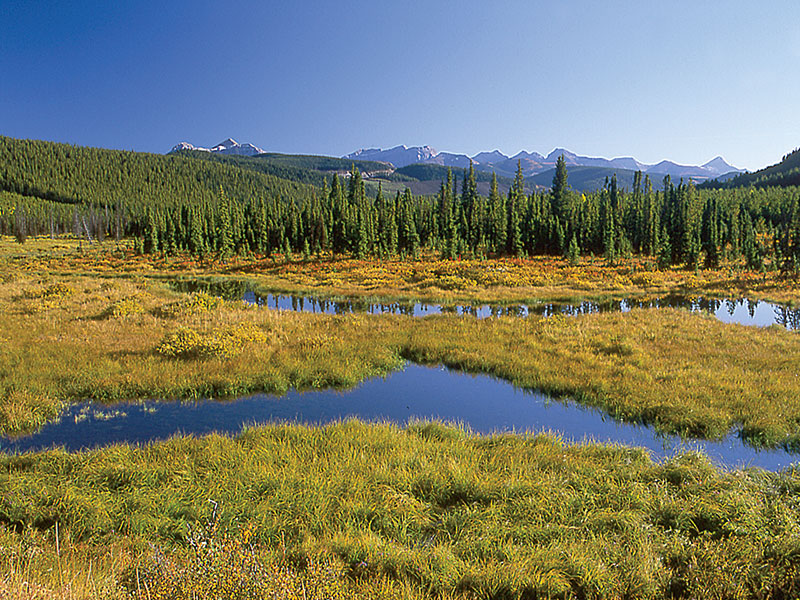 There are many different NRV strategies. This report takes a thoughtful look at what each of us means by the term.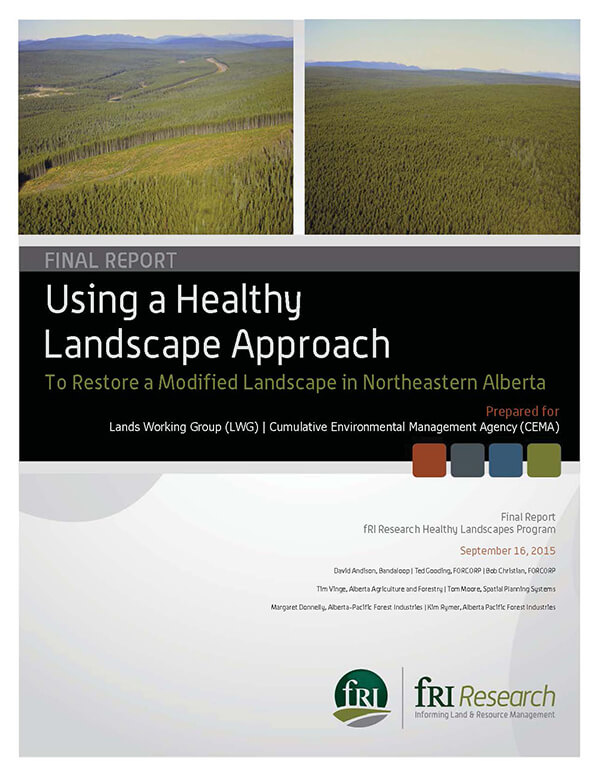 About In this study, we design and test the ability of what we call a Healthy Landscape planning approach to create more sustainable future landscape on an industrially modified 330,000-hectare area in northeastern Alberta.
B
Bandaloop Landscape-Ecosystem Services
F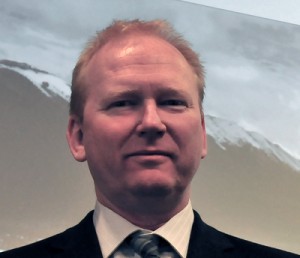 Dr. David Andison
Program Lead