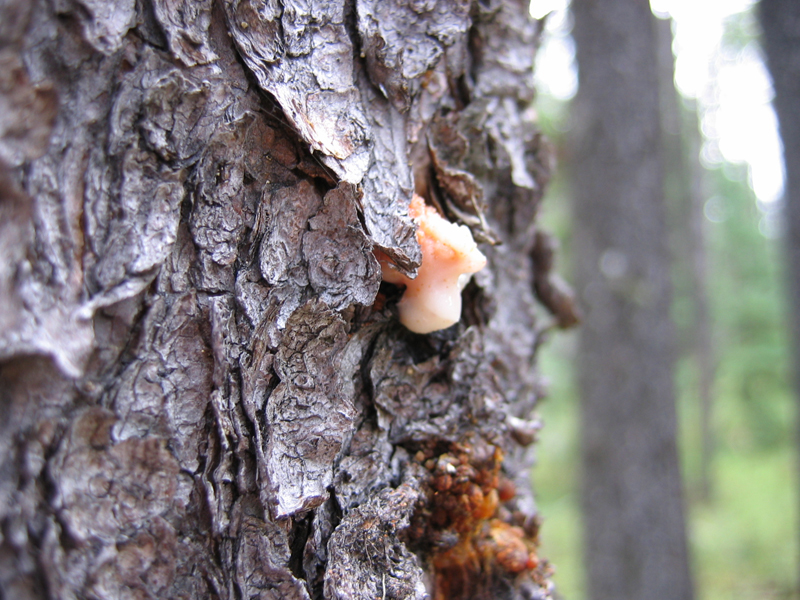 The interaction of prescribed fire and beetle populations
Can fire be used to slow the spread of mountain pine beetle?
This project assesses whether fire can check MPB population growth. The results will help forest managers to optimize prescribed burns as a management tool for MPB. It will allow for a careful analysis of temporal and seasonal changes in MPB population in both burned and unburned forest stands due to prescribed fires. We will focus on whether MPB preferentially locate and breed in fire-injured trees (relative to the healthy trees surrounding burned stands), and if prescribed fire will impact population growth of MPB at the landscape level. In this study, we will: 
Quantify pre-fire level of MPB population in all study plots and compare MPB population growth within burned stands before and after fire, and between burned and neighboring unburned stands after the fire;
Characterize fire damage on individual trees and develop a fire severity indices;
Examine if there is a relationship between fire severity indices and bark beetle attacks on trees in burned stands;
Determine if quality and quantity of beetle offspring emerging from fire-injured trees will be different from those emerging from MPB-killed trees in unburned control stands;
Evaluate the role of fire in MPB population growth at the landscape level.
The resulting information will help forest managers to optimize prescribed burns as a management tool for MPB. Outcomes of this research will be useful to silviculturists who prescribe fire for rehabilitation purposes. They will have an understanding of the risks of secondary attack by beetles emanating from lives but damaged trees at the fire edge. This project is Lead by Dr. Nadir Erbilgin of the University of Alberta.
April 1 2010
Project Begins
Project kicks off, led by Dr. Nadir Erbilgin
September 14 2012
2012 Field Season Complete
Long term sites have been visited twice for assessments
November 19 2012
Winter Lab Work Underway
Identification of insects collected in traps underway
November 19 2013
Field Work Completed
All field work completed
November 12 2014
Papers Published
lab analysis being concluded
December 31 2014
Project Completed
Crisia Tabacaru publishes thesis chapters from work on this project
The project has produced several papers, Quicknotes and a PhD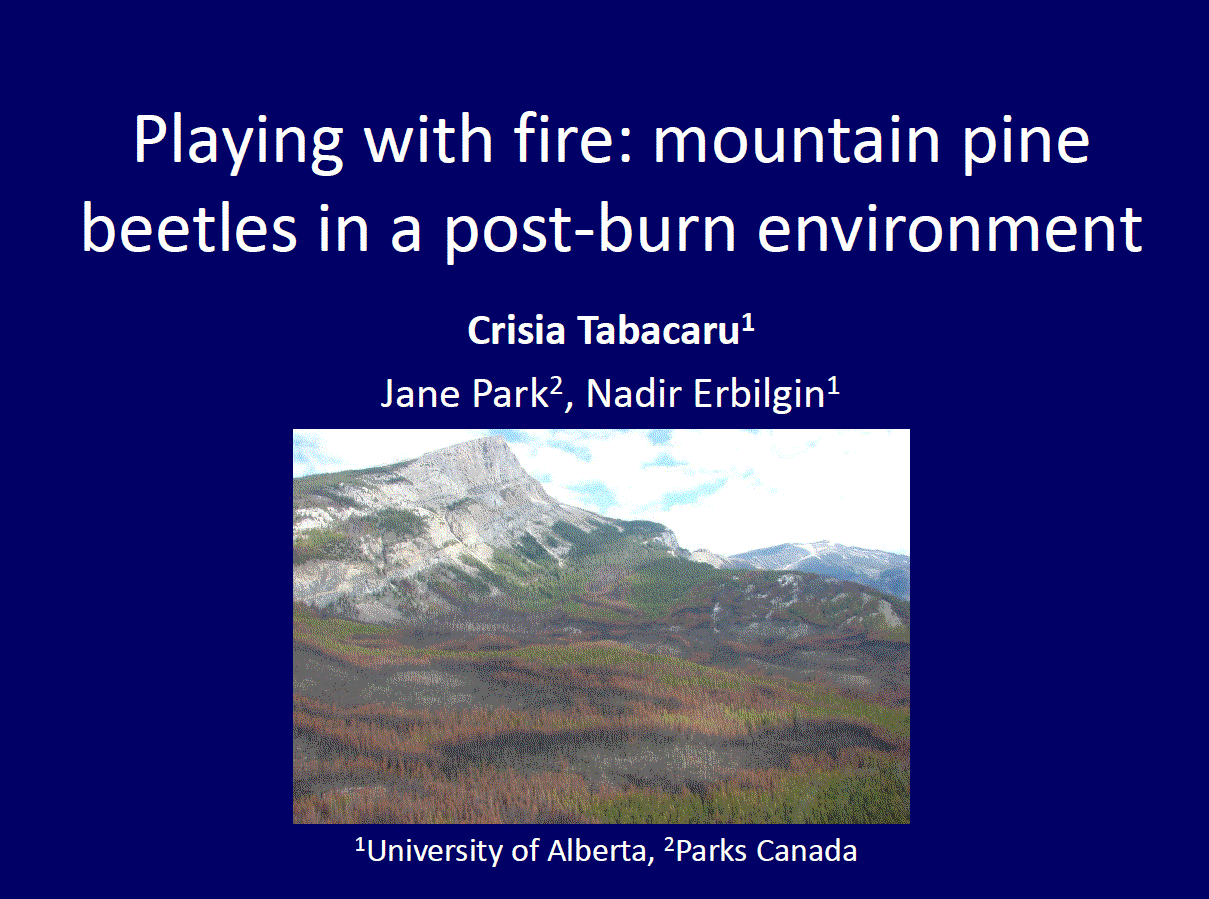 Presentation on study to determine whether burned lodgepole pine stands becomes sinks or sources for MPB populations.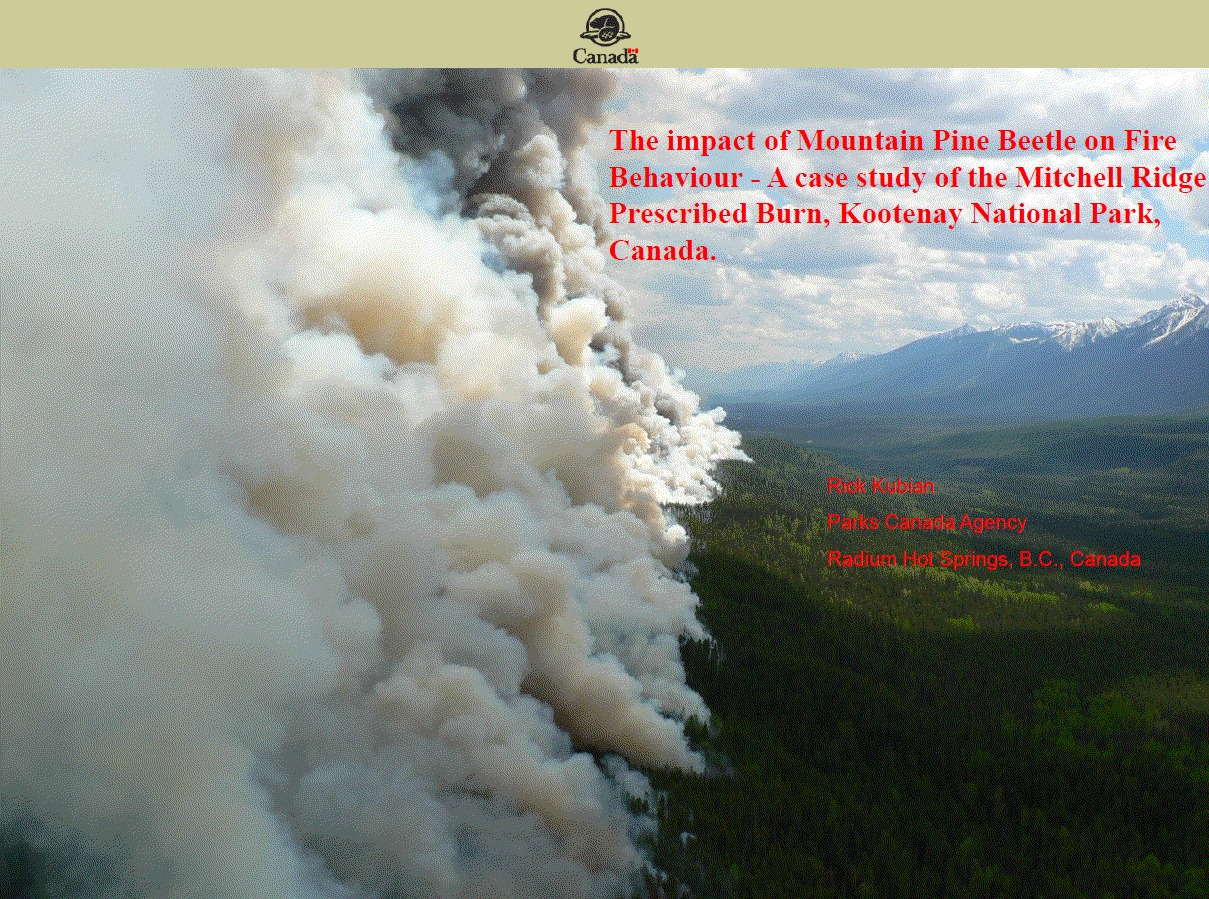 Presentation on comparisons during monitoring of the Mitchell Ridge prescribed burn to determine between MPB previously, currently or unaffected plots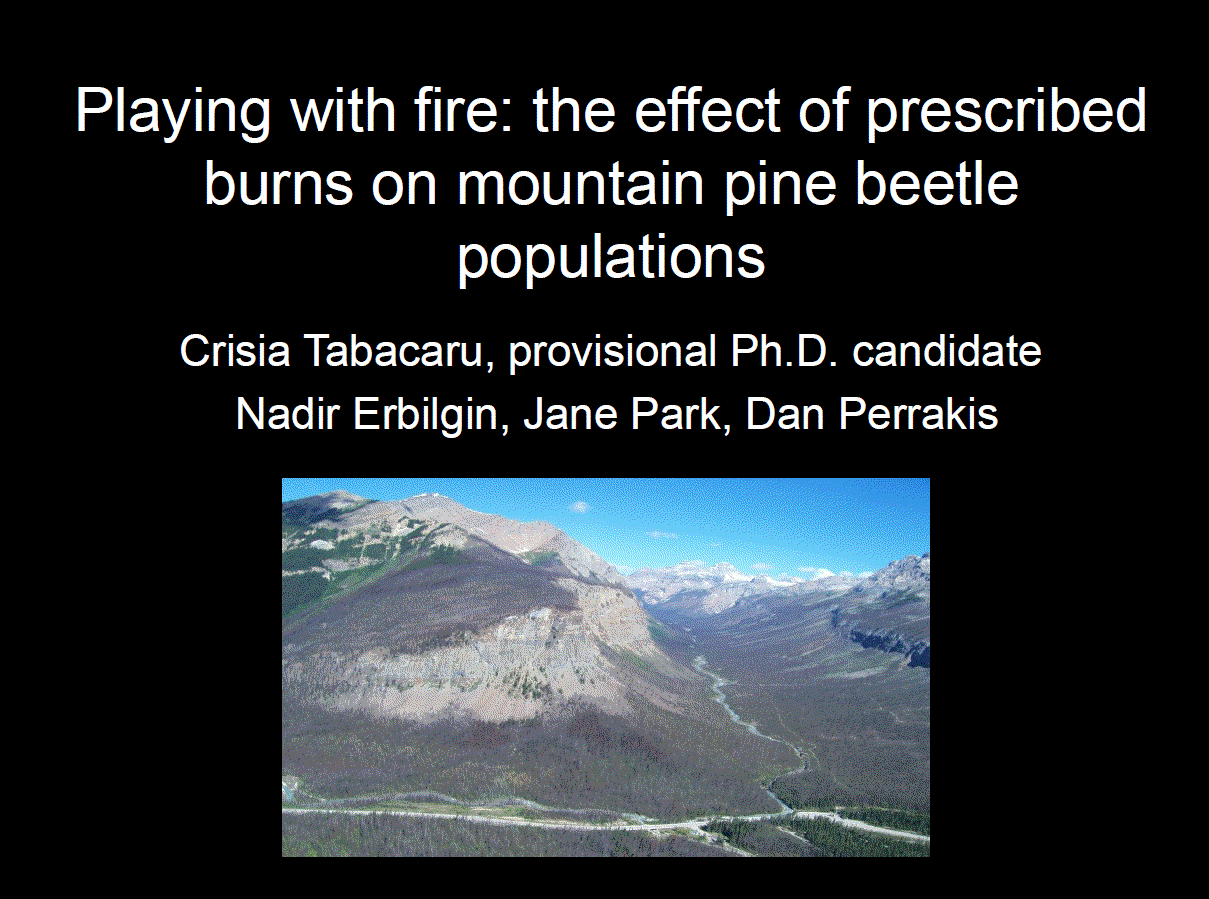 Presentation on objectives and methods for author's research into whether burned lodgepole pine stands becomes sinks or sources for MPB populations
Nadir Erbilgin
Board Member

Dr. Keith McClain
Program Lead