NEPTUNE Spatial Decision Support Tool
A tool for comparing human and natural disturbance.
NEPTUNE (Novel Emulation Pattern Tool for Understanding Natural Events) is the first tool in Canada that allows the user to evaluate just how "natural" past or proposed disturbance activities are with the click of a button.
NEPTUNE provides objective evaluation of individual or cumulative disturbance activities in western boreal Canada against historic wildfires. With NEPTUNE, the user can evaluate how close and in what ways human disturbance activities vary from, or match, historic events.
NEPTUNE
NEPTUNE (Novel Emulation Pattern Tool for Understanding Natural Events) is the first tool in Canada that allows the user to evaluate just how "natural" past or proposed disturbance activities are.
The integration of natural disturbance patterns into planning activities is still evolving. Part of the learning curve involves understanding which and how natural disturbance patterns differ from current practices. What shape are natural disturbance events? What ist he right amount of remnant to leave behind? How large are remnants, and how should they be arranged in space?
This is not just a knowledge gap. We know a fair bit about the sizes, shapes and internal residual structures of various wildfire pattern metrics. This is a management integration issue. More specifically:
How does the scientific knowledge of natural disturbance patterns manifest itself as definitive spatial entities that are "natural"?
How do we capture and track the variability in the appropriate disturbance pattern metrics over time and space?
NEPTUNE facilitates both needs.
What is NEPTUNE?
NEPTUNE is a web-based GIS decision-support tool that creates disturbance events from spatial input and calculates disturbance pattern metrics from spatial input data. It compares the pattern results to those of pre-industrial, natural disturbance patterns from wildfire pattern research. The model currently produces a database with graphical and tabular summaries for:
disturbance event sizes
event shapes
numbers of disturbed patches
shapes of disturbed patches
percentage of event area in undisturbed remnants
remnants sizes
remnants density
What is a disturbance event?
Many wildfires in the boreal forest "spot" from airborne burning embers, creating multiple disturbed patches. We need a spatial language that captures this spatial dynamic. NEPTUNE uses a simple buffering algorithm that gathers disturbed patches based on their distance from each other in space and time.
How is NEPTUNE being used, and by whom?
Forest management companies that have regulatory or certification commitments to create more natural harvesting patterns.
National Parks prescribed burn experts who are trying to re-introduce natural landscape features through FireSmart programs.
Provincial regulators who wish to align with a standard language of natural pattern emulation with forest management agencies.
Researchers interested in exploring cultural and/or natural disturbance patterns.
Management partnerships interested in 're-setting' the landscape to a more natural condition in areas with a heavy industrial footprint.
Where do the natural wildfire comparisons come from?
The raw data used to generate NRV for the metrics originates from extensive research on natural wildfires across the forested areas of Alberta and the managed (southern) forested area of Saskatchewan. Calibration can be easily expanded to other parts of Canada with the appropriate research.
For more information on NEPTUNE, or to apply for one of our many access options, please contact:
Dr. David Andison,
fRI Research Program Lead, Healthy Landscapes Program
Ph: (604) 988-0985
E-mail: andison@bandaloop.ca
Who owns the model?
Maybe you do. NEPTUNE was designed and built through the Healthy Landscapes partnership. It is currently run as a non-profit shareholder agreement with seven partners:
West Fraser Mills (Hinton Wood Products)
Alberta Newsprint Company
Mistik Management Ltd. (Saskatchewan)
Alberta Pacific Forest Industries
Government of Alberta
Government of Saskatchewan
Parks Canada
Can I use NEPTUNE?
Technically, the model is very simple to use, and because it is web-based, you can use it from any computer with internet access, with no special software requirements. We offer a one-day training session, which is more than enough to get you going.
In terms of access, there are several possibilities:
If you are among the NEPTUNE owners (see above) just request a password here.
If you are associated with an educational institution, and NEPTUNE will be used for teaching or research purposes only, you can have access to NEPTUNE for free.
For others, there are several possible cost and time options for accessing the model and training:
Go here to login to NEPTUNE
30-day trial to any new partners, for one person (free!)
2 month access – $4000
6 month access – $6000
1 year access – $10,000
On-site one-day training session – $3000
Lifetime membership and unlimited access – $40,000. This option includes one on-site training session, ongoing technical support, and an opportunity to be involved in directing future model upgrades.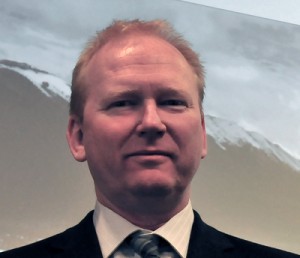 Dr. David Andison
Program Lead