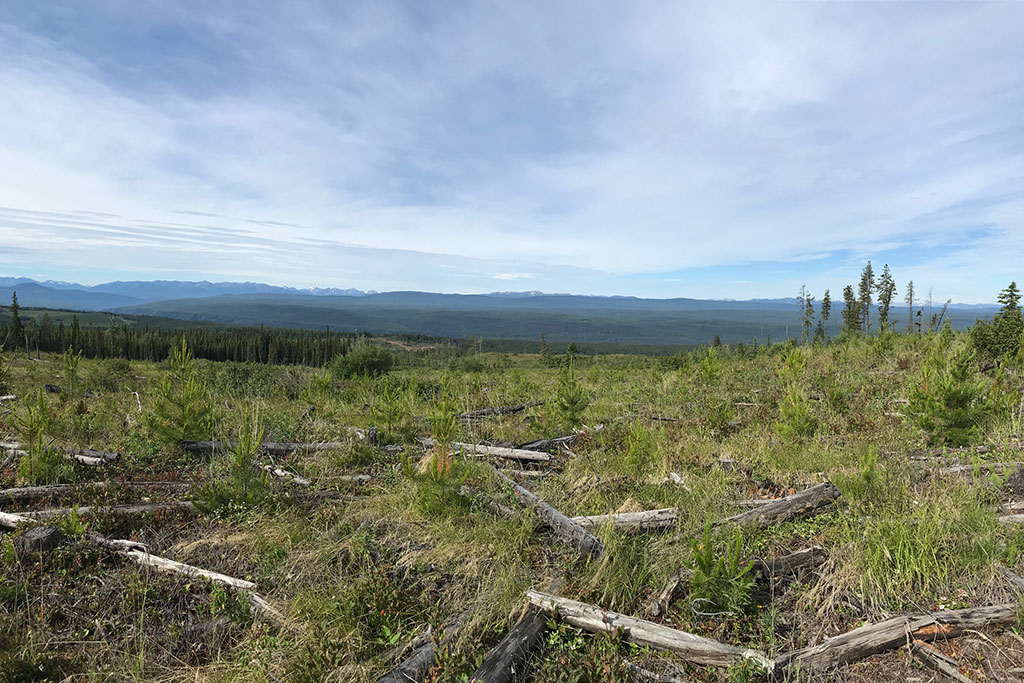 Abstract
Forest harvesting causes habitat loss and alteration and can change predator–prey dynamics. In Canada, forest harvesting has shifted the distribution and abundance of ungulates (deer, elk and moose) that prefer early seral forest, resulting in unsustainable caribou predation by shared predators (bears, cougars and wolves). Long-term solutions for caribou recovery require management to reduce ungulate prey species within caribou ranges. Silviculture practices applied after forest harvesting directly affect the amount of forage available in harvested areas, and therefore influence ungulate distribution, but few studies have completed detailed assessments on how specific treatments of site preparation, planting and stand tending influence ungulate use of harvest blocks.
We used camera traps, silviculture data, GIS-derived habitat and disturbance data, and detailed vegetation data collected at field sites to investigate ungulate occurrence in harvest blocks in west-central Alberta, Canada. We compared seasonal ungulate occurrence and investigated how site-specific characteristics, the surrounding habitat and disturbance density, and fine-scale silviculture treatments influenced ungulate occurrence in blocks.
Deer, elk and moose occurrence was higher in summer compared to winter. Elk, moose and white-tailed deer occurrence was higher in blocks with greater availability of specific forage species. Moose occurrence was higher in blocks with a lower road density in the surrounding area, and white-tailed deer occurrence was higher in blocks further from seismic lines and with a lower proportion of harvest blocks in the surrounding area.
Deer, elk and moose occurrence was higher in younger harvest blocks. Mule deer and white-tailed deer occurrence was lower in blocks with higher planting densities of lodgepole pine, and mule deer occurrence was also lower in blocks that had been stand tended.
Our study provides detailed information on ungulate response to fine-scale silviculture methods used in Alberta, directly linking wildlife occurrence to forestry practices, and providing practical scientific information to inform sustainable forestry. Translating this research into practical landscape management decisions could benefit boreal biodiversity, including threatened species like caribou, and culturally and economically important species like deer, elk and moose.
Read the full open access paper here.
Citation
McKay, T., and Finnegan, L. (2023). Ungulate occurrence in forest harvest blocks is influenced by forage availability, surrounding habitat and silviculture practices. Ecological Solutions and Evidence, 4, e12226. https://doi.org/10.1002/2688-8319.12226