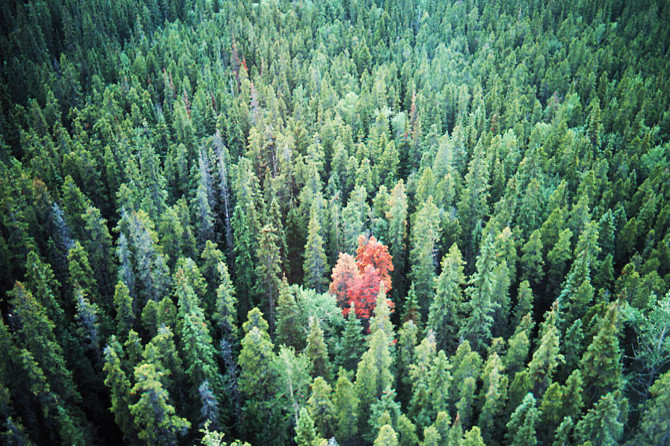 This report is the result of a follow-up project initiated in 2017, utilizing MPBSpread and focusing on improving system resilience to the developing outbreak, broadening treatment options, and enhancing adaptive capacity, at a much broader scale.
To that end, project objectives were:
predict whether the current reactive approach to MPB control can prevent the beetle's eastward spread across Alberta's pine forests. The principles and procedures developed in the earlier work were applied to only a very small landscape; this analysis is now expanded to the northern half of Alberta;
model the efficacy of proactive management strategies where the principal hypothesis is that a primary factor controlling the rate of MPB spread is landscape connectivity; and
develop a decision support tool (DST) to evaluate costs, tradeoffs, and outcomes.