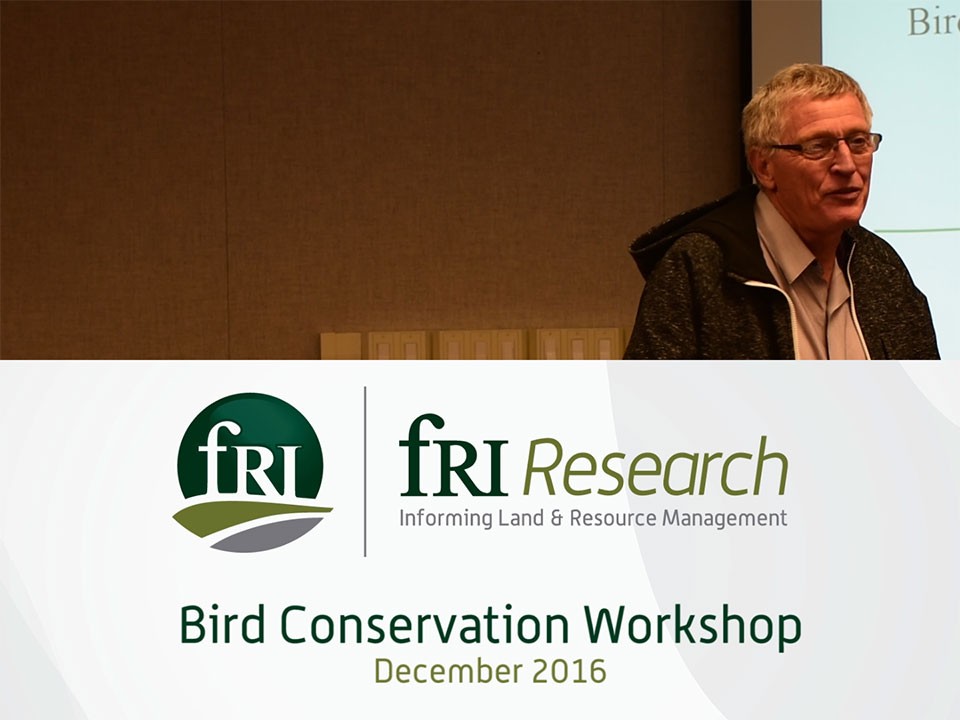 In the fall of 2015, our partners began expressing interest in new bird conservation research.On December 8, 2016, a bird conservation workshop was held at the University of Alberta, featuring presentations by a wide range of experts and a "knowledge cafe" style discussion.
The goal was to assess the current state of knowledge and identify related research questions.
In this video, Jim Schieck of ABMI gave the presentation "Variation in Bird Communities Throughout Alberta." In a lively presentation, Schieck introduces ABMI and shows off some of ABMI's model outputs for birds in Alberta.