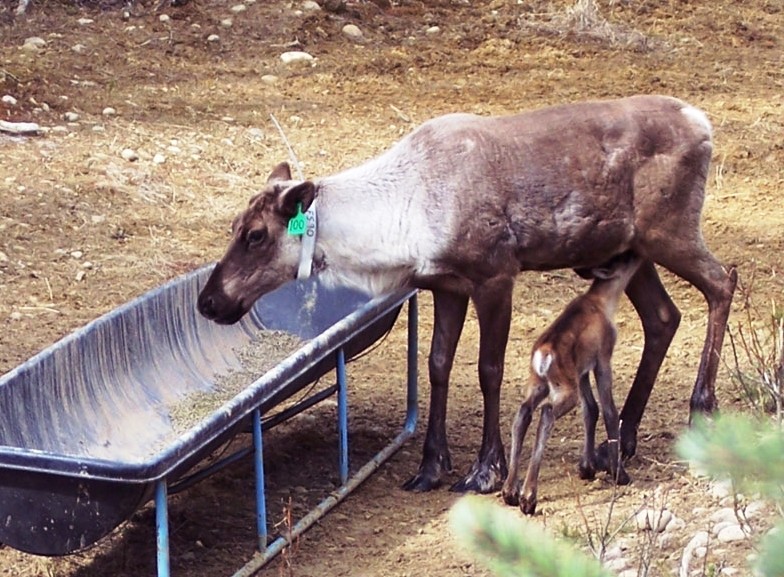 The Foothills Research Institute (FRI) organized a workshop in January 2012 that brought caribou researchers, land-use managers and regulators together to talk about caribou recovery in Alberta and adjoining provinces.
The two day workshop provided an opportunity to review what we know about woodland caribou (numbers, predation, habitat and recovery options) and to identify what land-use managers and regulators need to know and put into practice to aid caribou recovery.
The workshop's objective was to provide FRI with guidance as it develops a Caribou Program "to provide and coordinate knowledge that supports caribou recovery in Alberta".
There was a lot of excellent information presented during the two day workshop. To help you select specific presentations to view and listen to, here is a guide to the presenters, their topic and some key points made in their presentation.
Overview Presentations
On the second day of the workshop, these presentations provide a clear, succinct summary of the state of the science and management options.
Paula Benthm, P. Biol., Golder Associates, Caribou "State of the Science" Report Summary. In 2004, Golder Associates prepared a backgrounder report on caribou science for the Canadian Association of Petroleum Producers (CAPP). Since then, Golder Associates on a regular basis has updated the report. For a summary of woodland caribou population estimates and a summary of caribou science, Paula Bentham's presentation is a key summary on woodland caribou science. Video. Power Point.
Dr. Steve Wilson, Ecologic Research, North-East B.C. Modelling Approach. In reviewing management options for woodland caribou in N.E. B.C., Steve Wilson presented a model of what is known of caribou biology and how that frames the management alternatives for land-use managers and wildlife managers. He highlights the disconnect between public expectations around woodland caribou recovery and what we are likely to deliver on the ground. A must see.  Video. Power Point.
Current Status of Recovery Planning and Implementation:
Research In Progress:
If you have any comments or recommendations for future research directions related to the caribou program, or if you or your organization has a specific interest in being involved in FRI's Caribou Program, as a funding partner, research or advisory partner, contact:
• Rick Bonar, President, Foothill Research Institute (FRI) 
• Tom Archibald, General Manager, FRI
• Gord Stenhouse, Program Lead, Grizzly Bear Program, FRI