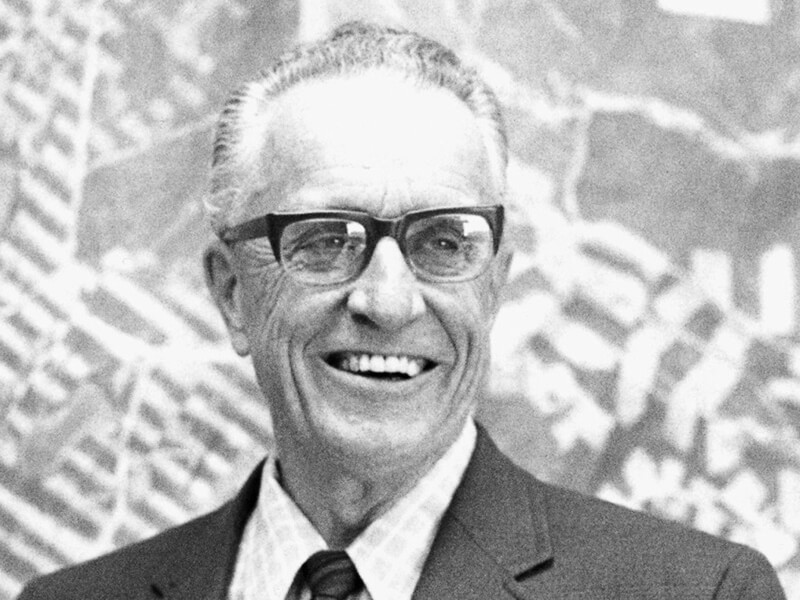 About Des Crossley
Mr. Crossley was a most active member of the Canadian Institute of Forestry, at both the regional and national levels, since 1936. His service to forestry in this regard culminated, but by no means ended, in his Presidency in 1966–67.
He authored over 40 papers and articles on silviculture and forest management in professional and trade journals and Federal Forestry Branch research papers.
About the Forest History Program Interview Series
Between 1997 and 2000, the Forest History Program conducted 33 interviews with various people who played important roles in, or were connected otherwise with the development of the remarkable forest management operation at the Hinton Forest of Weldwood of Canada. These were background information that would be used in a series of books and reports that would follow, all initiated by one book project linked to Weldwood's 40th anniversary celebrations in Hinton in 1997. Some of these interviews are posted to the fRI Research website for general reading, others are available only with permission for research purposes. All interviews were professionally edited to retain content but improve clarity but preserve content.
However, Dr. Peter Murphy had previously conducted interviews with Des Crossley and Reg Loomis, the two prominent foresters whose influence permeated the Weldwood history. These interviews are included with the Forest History Program Interview Series, with permission from Dr. Murphy and the University of Alberta, because they are too important to be left out.