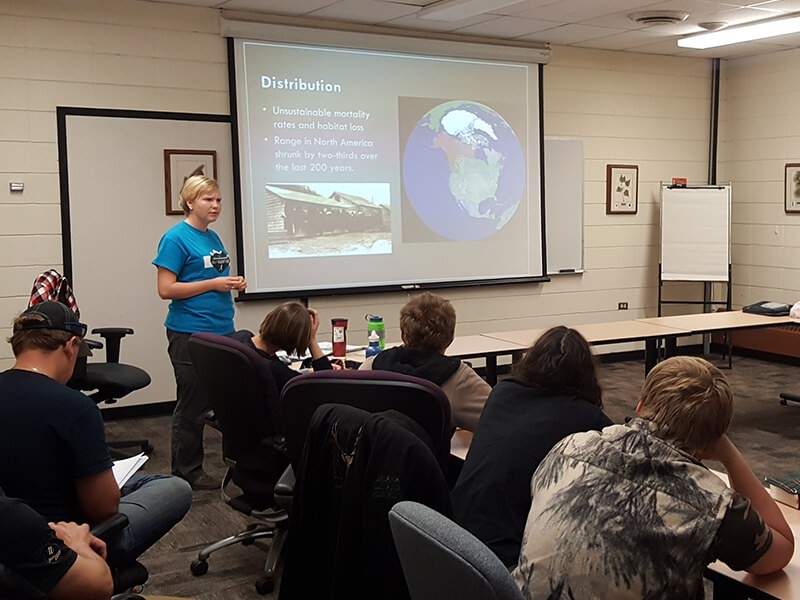 This September, some visitors came out to Hinton to hear about our caribou and grizzly bear research.
The Lakeland College crew enjoyed a few days in town to learn about forestry, fire, and fisheries. One of their stops was fRI Research headquarters for a rundown on the research we do, including a presentation from an alumna of their own program and current grizzly bear biologist Anja Sorensen. What was planned as a half hour presentation took about an hour because of all the questions the students had for Anja.
Inside Education, a professional development organization inspiring teachers to incorporate environmental and natural resource education into their classrooms, brought a group of teachers out for presentations and a field tour. The elementary through high school teachers arrived on a chilly fall day but were enthusiastic to hear from Laura Finnegan about Caribou Program research, Chantelle Bambrick about Caribou Patrol outreach, and Gord Stenhouse about the Grizzly Bear Program. In the afternoon, the group braved the elements on a field tour to active research sites in habitat north of Hinton.
Check out the pictures of the visits below.