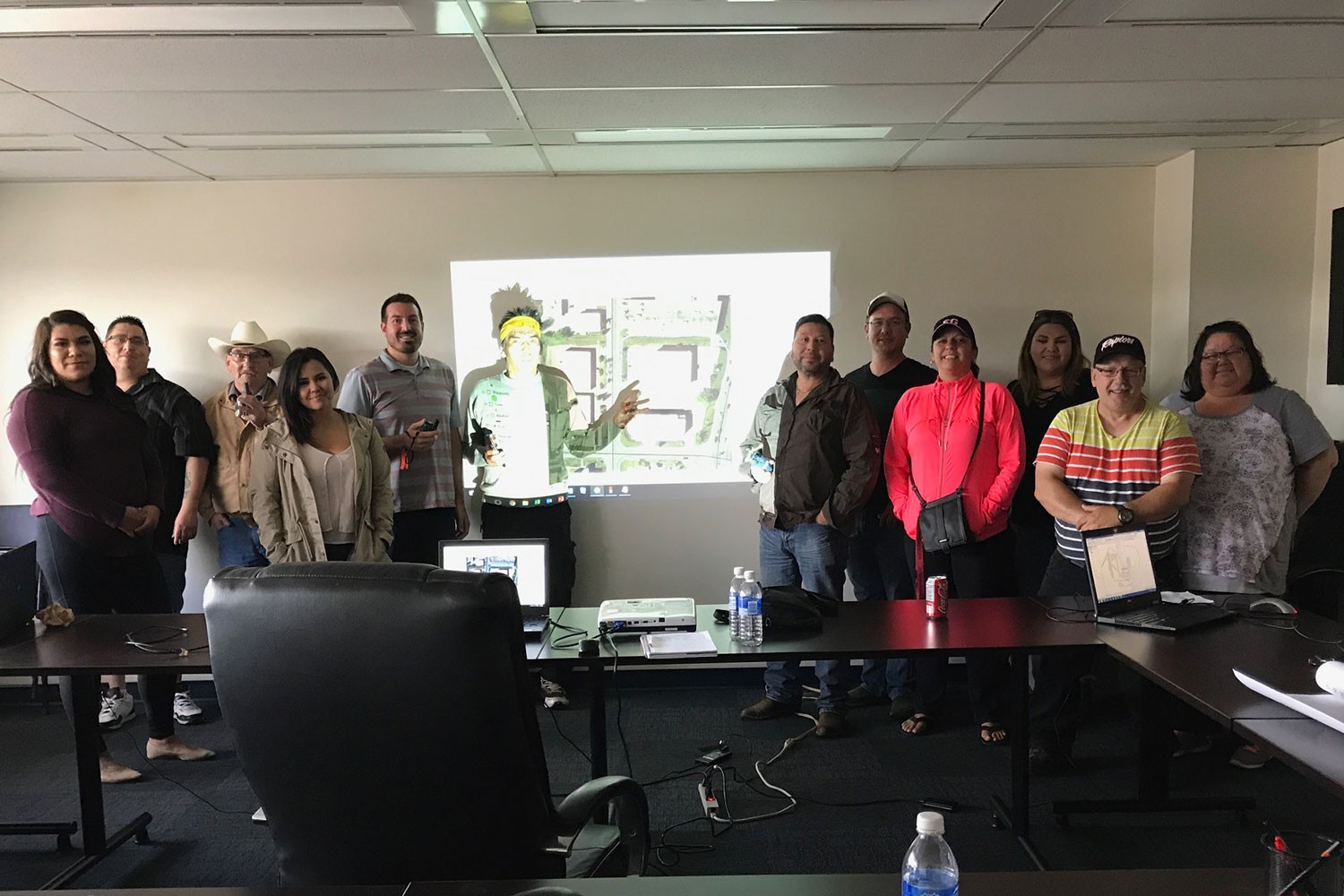 The Metis Settlements General Council (MSGC) represents the eight Metis Settlements in Alberta to the government and businesses. The MSGC is consulted on development on their landbase, and has recently begun using the Esri ArcGIS software, a powerful tool for analysing and visualising geospatial data.
They reached out to our General Manager, Ryan Tew, to see if we could give them a crash course on using the software. On July 17, we dispatched our GIS Analyst Dan Wismer to Slave Lake. He helped them master the basics: making maps, viewing data, and manipulating files.
The event went well, and they asked for another session. Dan visited the main MSGC offices in Edmonton on August 15. This time, he brought along some GPS units to practice uploading and downloading data between the field devices and ArcMap. He also showed them how to import and create data directly in ArcGIS.
And when the MSGC staff are familiar with the software, the GIS Program will be ready to show them some more tricks of the trade.