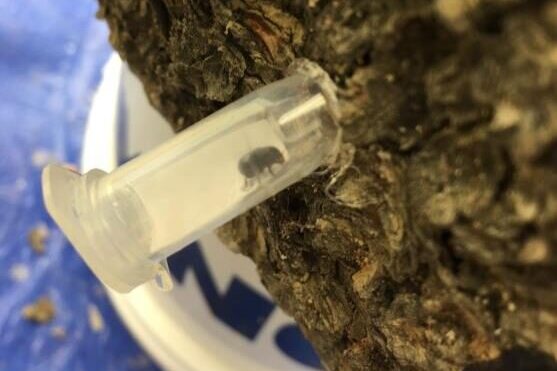 This 2-page summary from the Evenden lab at the University of Alberta summarizes lab experiments on beetles reared in endemic and epidemic situations. Since most MPB-hit regions in western Canada are, or will soon be, in the endemic phase, these results can be used to update dispersal models and guide MPB management decisions.
Key Findings
Endemic MPBs fly further (Fig. 2a) and end their flight with similar amounts of fat as epidemic beetles.
Endemic-reared MPBs are the same size but likely have more fat than epidemic beetles.
As MPB are or will be in an endemic phase in much of Alberta, dispersal models should be updated.