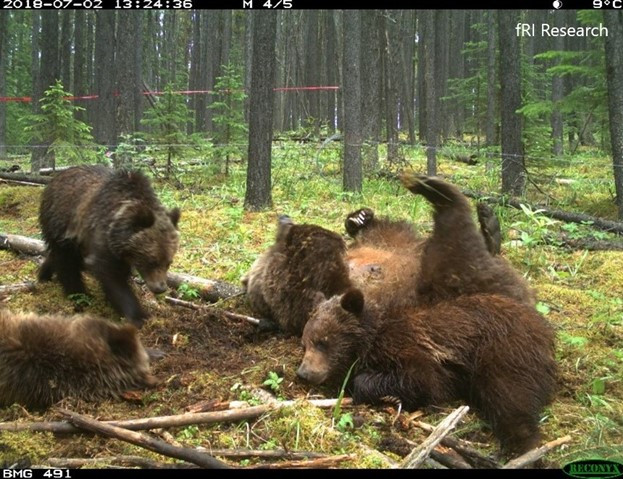 This report from the Grizzly Bear Program presents the results from the 2018 grizzly bear population inventory of the Clearwater Population Unit (BMA 4).
The primary objectives of the 2018 inventory were to obtain an up-to-date estimate of grizzly bear abundance, distribution and density in BMA 4, to compare these findings with the 2005 inventory results, and to investigate the utility of newly created provincial genetic datasets to contribute to grizzly bear population monitoring efforts. We designed sampling and analysis approaches to allow for comparisons between the two time periods. The findings in this report are from the genetic analysis of grizzly bear hair collected using non-invasive techniques and at scent lure sampling sites.
Summary materials, including a map and FAQ, are available here.
We also studied the grizzly bear population in BMA 7 in 2018. The results are reported here.