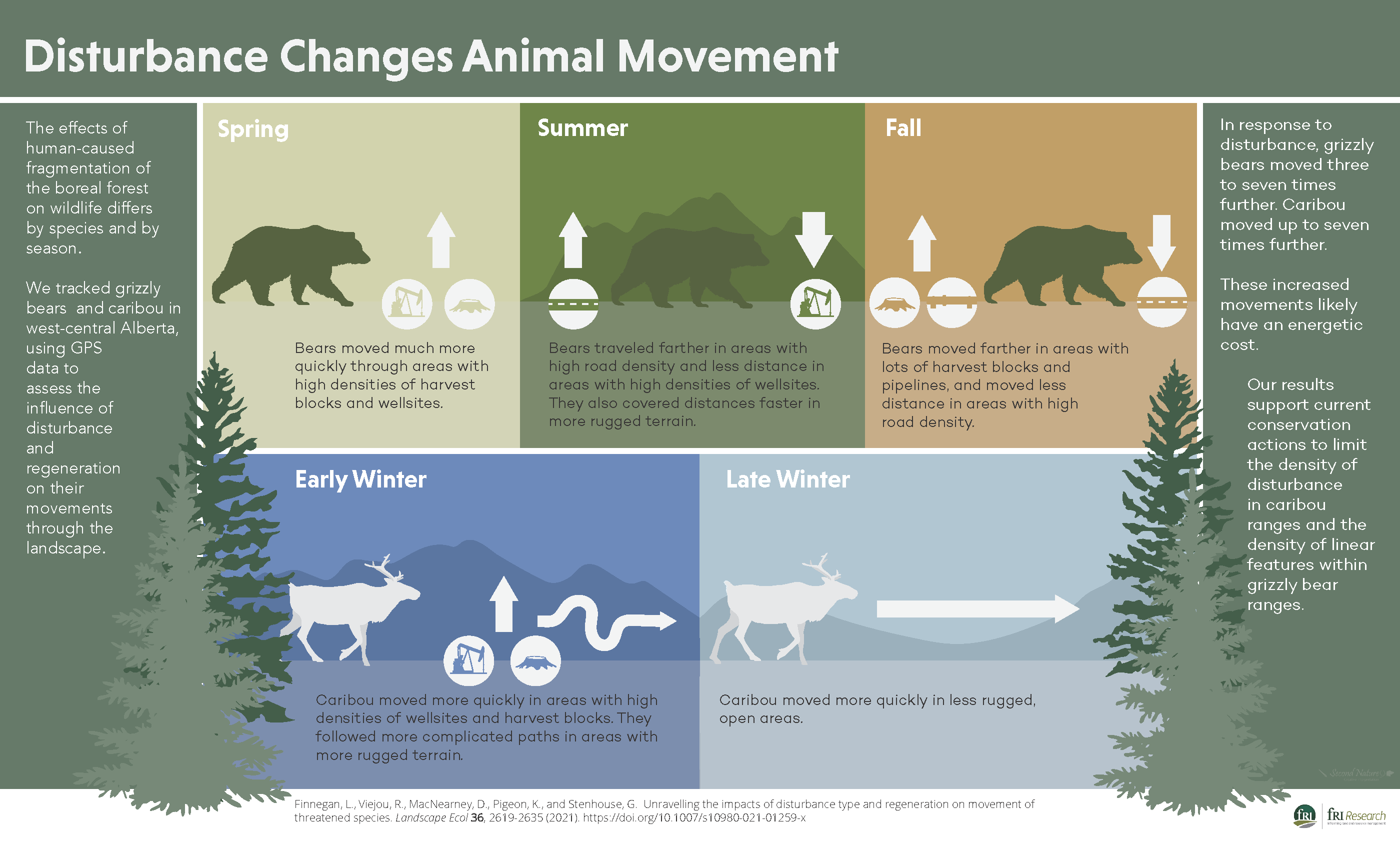 We tracked grizzly bears and caribou using GPS collars to assess the influence of harvest blocks, wellsites, rugged terrain, road density, and other landscape characteristics on their movements through the landscape.
We found different effects across seasons, species and landscape features. This infographic summarizes the main results.
Science by Laura Finnegan, Rebecca Viejou, Doug MacNearney, Karine Pigeon, and Gord Stenhouse. Art by Second Nature Creative Interpretation.