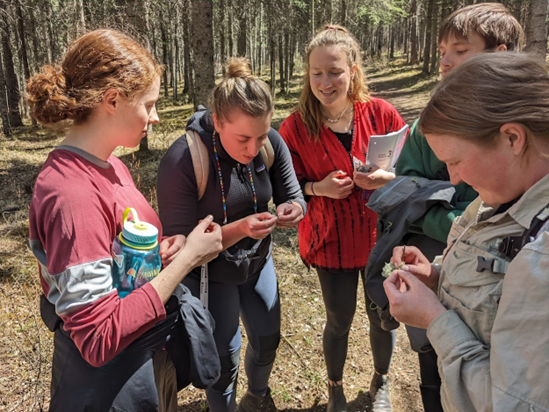 Welp, it's that time of the year again, another field season is underway at the fRI Research Caribou program, and oooooooey, it's a doozy. This summer we are continuing our work from last year which is collecting and comparing vegetation data in a variety of different cut block and fire types all over northern Alberta. This year, however, we are collecting data in caribou use sites as well. This will allow us to compare vegetation data between areas that caribou actually use, to similar environments affected by fires and cut blocks.
This year we welcome 10 technicians into our ranks for the summer's field campaign. The last two weeks of May, and the first week of June were spent getting new techs into form and reminding returning techs how things operate 'round these parts. We went through all the basics, such as using field electronics, driving ATVs, getting ATVs unstuck, driving trucks on dusty or muddy backroads, pulling and parking trailers, and finally learning how to identify the plethora of trees, shrubs and plants that need to be recorded.
We are pleased to say that we have a very strong group of field technicians this year. Leading the pack, we have Nikki, Isaiah, and Solène who are returning this year and are our field crew coordinators. They are and will continue to pass on their years of experience to the new crew members.  Also returning this year is Christian, or as he is known as around here, head boy.  New comers include, Claire, Tommy, Elise, Micah, Sarah, and Emily, and we are ecstatic to have them. This year is gearing up to be one for the books!
The Crew
Nikki Beaudoin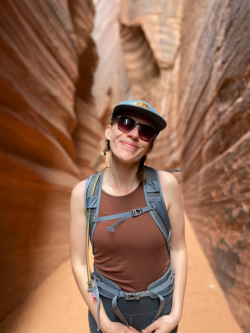 Fun fact: in prehistoric times, cladonia spp. (a lichen caribou eat) grew to the size of trees and produced so much methane gas that the air would catch fire during a lightning storm.
Favourite song: Cam singing Johnny Cash on his karaoke machine
Elise Henze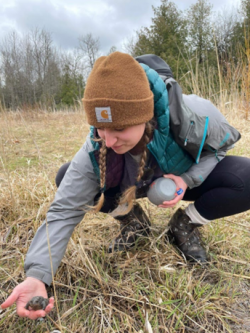 Fun fact: I never stop singing.
Favourite song: Sunny by Bobby Hebb
Isaiah Huska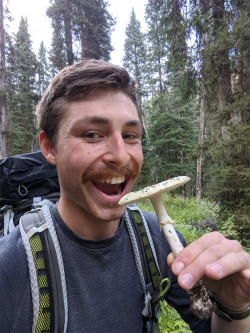 Fun fact: the deathcap mushroom Amanita phalloides has been used in the assassinations of Roman emperors and popes, making it one of the deadliest mushrooms on earth.
Favourite song: Six Days on the Road by George Thorogood
Claire Kelly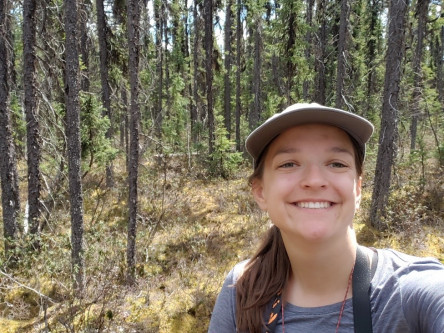 Fun fact: bunchberry flowers bloom in under one millisecond, making them the fastest flower on earth.
Favourite song: You and Me on the rock by Brandi Carlisle
Christian Louie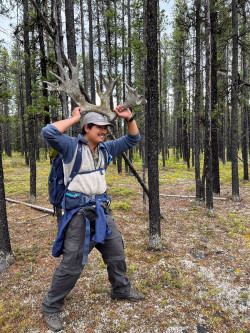 Fun fact: I can cook minute rice in 57 seconds.
Favourite song: Just the two of us by Grover Washington Jr. feat. Bill Withers
Emily Markholm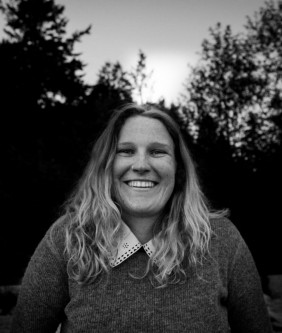 Fun fact: I love to cook delicious food and share it with people.
Favourite song: The Chain by Fleetwood Mac
Tommy O'Neill Sanger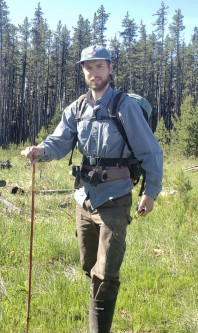 Fun fact: bar-tailed godwits fly nonstop over 11,000 km during their migration between winter grounds in New Zealand and breeding grounds in Alaska.
Favourite song: Beer Never Broke my Heart by Luke Combs
Sarah Wild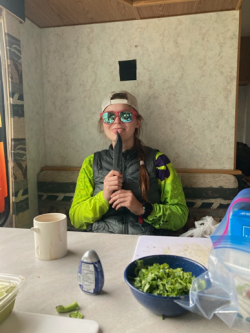 Fun fact: Koala's fingerprints have unique patterns and are almost indistinguishable from humans', therefore koala fingerprints could potentially be mistaken for a person's at a crime scene.
Favourite song: Cowboy Killer by Ian Munsick and Ryan Charles
Solène Williams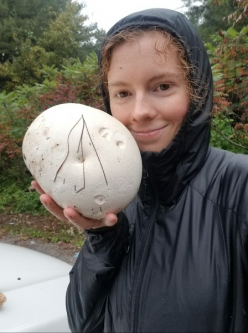 Fun fact: fungi are more related to animals than plants.
Favourite song: Hey Ya by OutKast
Micah Winter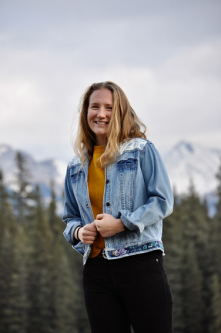 Fun fact: apple trees under attack by caterpillars release chemicals that attract caterpillar-eating birds.
Favourite song: So many Nights by The Cat Empire
Check out blogs from last year's field crew, or learn about their bosses Cam and Leonie!