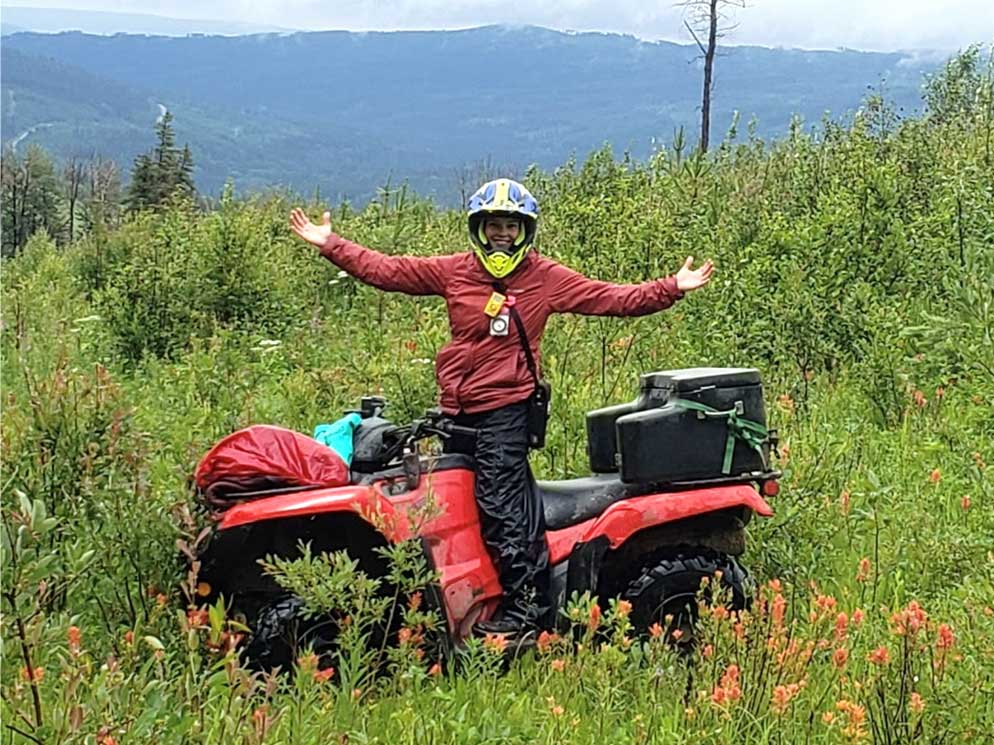 By Courtney Burk and Solène Williams
We're the 2023 Caribou Crew! Despite our best attempts, we still haven't successfully composed a group chant of caribou noises (don't be alarmed if you hear us practicing). This field season we have been busy working on two exciting projects under the umbrella of the Caribou Program.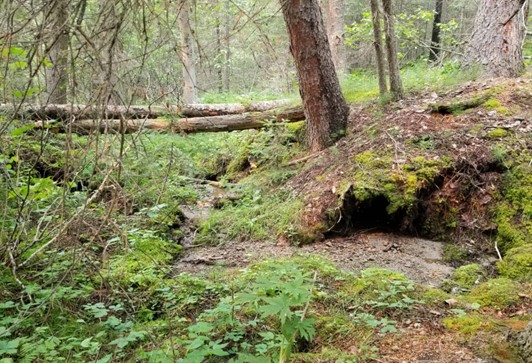 The first is the Ungulate Density Project based out of Hinton, which aims to estimate deer, moose, and elk (AKA ungulates) population densities using a series of camera traps spread out in a grid pattern across our study area. This project will compare different analyses to estimate these populations and hopefully determine which method is most appropriate for this region. With our findings, we are also aiming to find out whether wildlife cameras can replace helicopter flyover surveys, which traditionally have only captured moose population densities.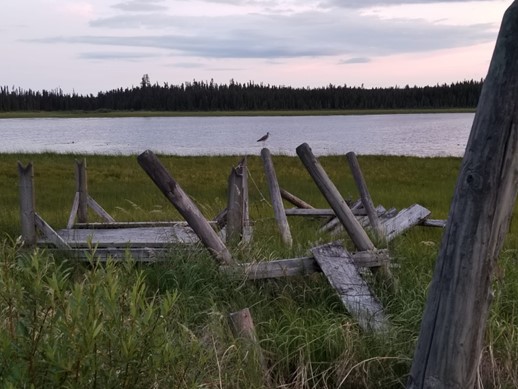 The second project is the Wellsite Project based out of our remote field camp in the Kakwa area. For this project, we are also using wildlife cameras and collecting vegetation data to compare wildlife use in abandoned well sites of different ages and conditions to undisturbed forest habitat. The goal is to understand how to best restore these landscape features. Now, without further adieu, let's meet the crew!
---
Madi "Long-Legs" Robinson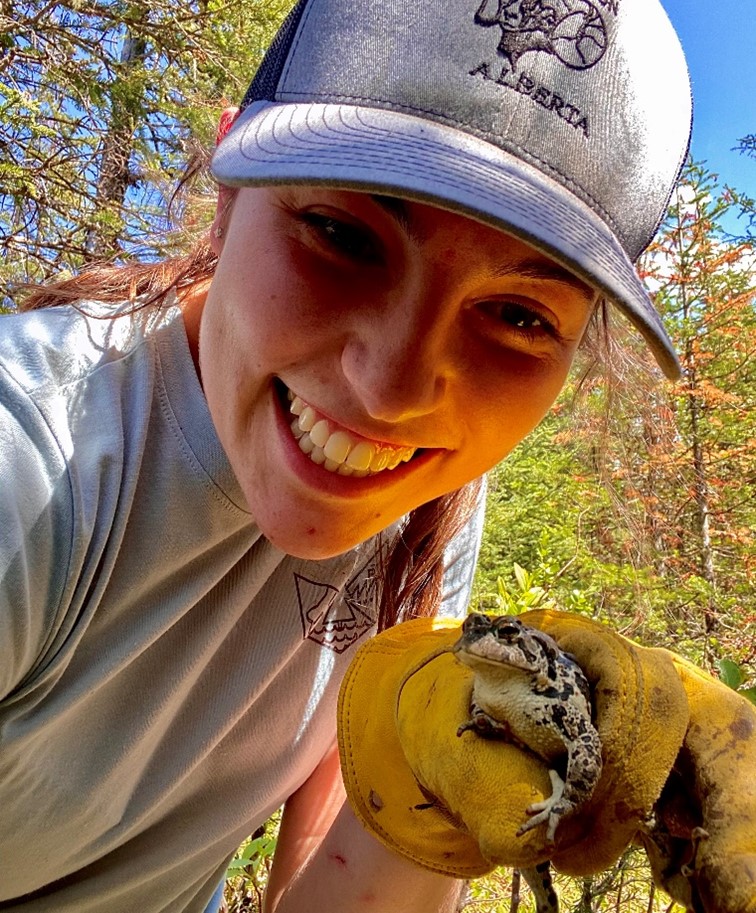 With one year left of her major in environmental science and minor in chemistry, Madi is a sponge for learning all the plants of the foothills this summer. A true workhorse and sweet as can be!
Favourite field food: I'll eat just about anything in the field and it will taste good. Whether that'd be a soggy sandwich I threw together in the morning or some gourmet leftovers from the previous night. However, you can never go wrong with Tacos! Tacos are always my go-to and they are SO GOOD when you're working in the field!
Favourite animal sighting so far: Being on the Caribou Crew, I had one requirement that needed to be met. And obviously, that would be to see a caribou. One day, Alora and I headed up to Grande Prairie to pick up our cameras, only to come across a pair of caribou. Of course, I had to pull over to watch them and it was the highlight of my summer!
A field tip: Do your morning and evening stretches!! Legs, arms, back, neck, everything. AND, take rests when you need them. I cannot stress that enough. Don't push your body to the limit like I did, you'll be sore the whole summer. You're not as young as you once were, I had to learn that the hard way. "I'm only 22, I'm still young!" But no, I was wrong. Do your body a favour and take care of it!
---
Solène "Sol-Daddy" Williams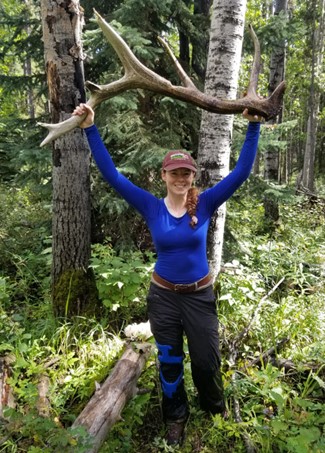 The fearless leader that keeps the crew functioning. With her depth of experience with the Caribou Program, Solène has shared her knowledge and wisdom with all in the crew. She is also a card-shark, so beware when a card game to unwind becomes a battle.
Favourite field food: I can always destroy a chocolate chip lara bar.
Favourite animal sighting: Seeing a wolf pup standing by the road, waiting to cross.
Field experience you would not recommend: Getting flipped off by someone as they cut me off at an intersection.
---
Sam "It's All Good" Chevalier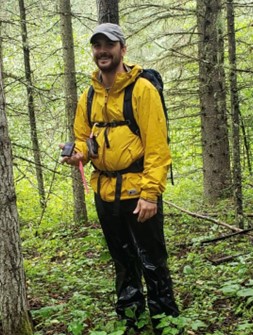 The guy you want in a crisis. Nothing phases this man. Not 2cm chunks of hail, kilometers of deadfall to navigate, wet boots, losing a rain jacket, incessant flies, Courtney's squealing, or working a long day. Always: "It's all good." He keeps the team chill and can drive the trailer like no other.
Favourite field food: ham sandwich.
Favourite animal sighting: mama grizzly with three cubs!
Field experience you would not recommend: Losing my green rain jacket in a very green wetland.
---
Alora "Group Dad" Sweeney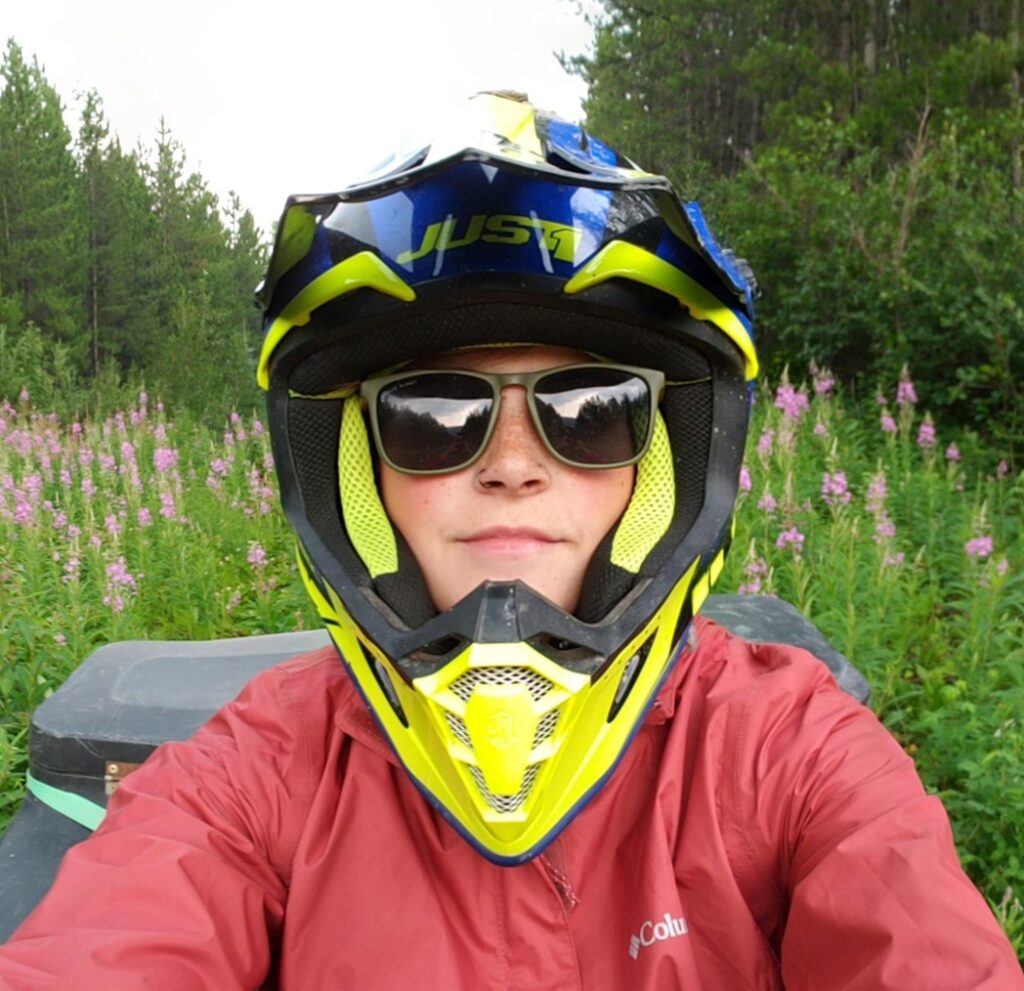 Fresh off her diploma of Wildlife and Fisheries Conservation, Alora is a true plant-head and is always documenting what she finds. Just listen for the, "wait, let me take a picture quick." As the Group Dad, she always has a zinger ready – prepare to sigh and eye-roll.
Favourite field food: Anything that can be foraged from a site! Strawberries, raspberries, blueberries, huckleberries, and wild rose petals being the top favourite!
Favourite animal sighting: Seeing my first pair of caribou with Madi during one of our first weeks. It was really rewarding to be part of the caribou crew and actually see some!
Field experience you would not recommend: Going into the field without a good pair of rubber boots handy, just in case you need to wade in shin deep wetlands to get to a site.
---
Courtney "Bum Tumbles" Burk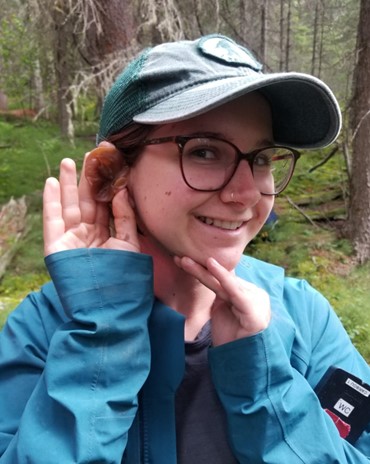 Courtney is a Master of Science and a Master of Falling. An adventurous spirit trapped in a very clumsy body. She always gets back up, with only a few cuts and bruises to show for her efforts.
Favourite field food: Dill pickle fava beans.
Favourite animal sighting: Mama grizzly with three cubs!
Field experience I would not recommend: getting stung by a wasp when you're allergic leads to a few very uncomfortable days.
Bonus Pictures!