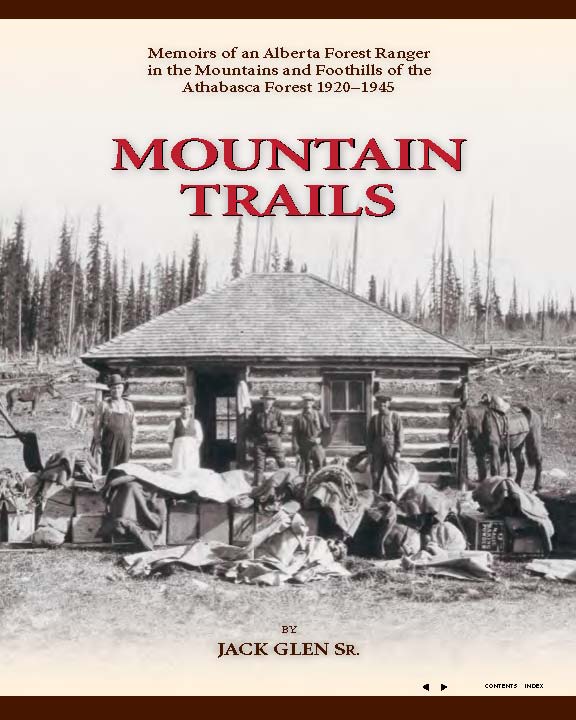 The fRI Forest History Program has released Mountain Trails in eBook format.
This book chronicles a 25-year chapter of the life of Jack Glen (1891–1983), commencing when he left the Royal Northwest Mounted Police force to become a Dominion Forestry Branch ranger in the frontier community of Entrance.
Mountain Trails: Memoirs of an Alberta Forest Ranger in the Mountains and Foothills of the Athabasca Forest 1920-1945 by Jack Glen Sr.
Edited by Robert Mueller, Peter Murphy, and Bob Udell, with Bruce Mayer and Bob Stevenson.
The book is available in soft and hardcover for purchase.
Downloads