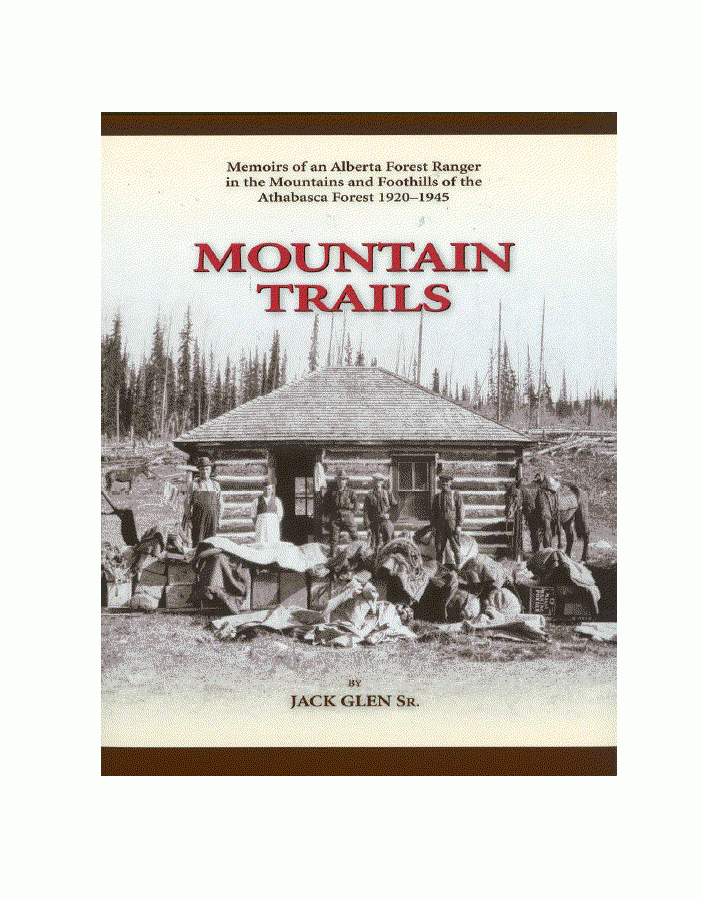 Jack Glen (1891-1983) was a farm hand, wrangler, railway builder, police officer, forest ranger, fire fighter, artist, writer, inventor and gardener over his long life and varied career. This book tells the story of a 25 year chapter of that career, commencing when he left the Royal Northwest Mounted Police force to become a Dominion Forestry Branch (and later Alberta Forest Service) ranger in the frontier community of Entrance.
His story is full of adventures, colourful characters, and the challenges of bringing order and law to a previously untracked and mostly uninhabited wilderness. This story of the early roots of forest management and administration in Alberta also provides compelling insight into the nature, the character and the daily struggle of the men and women who lived and worked at the very edge of civilization as we now know it.
This book can be purchased through fRI Research for a cost of $34.95 CDN (soft cover) or $49.95 CDN (hard cover) plus shipping and handling.
Mountain Trails is also available for free download as a .pdf here.