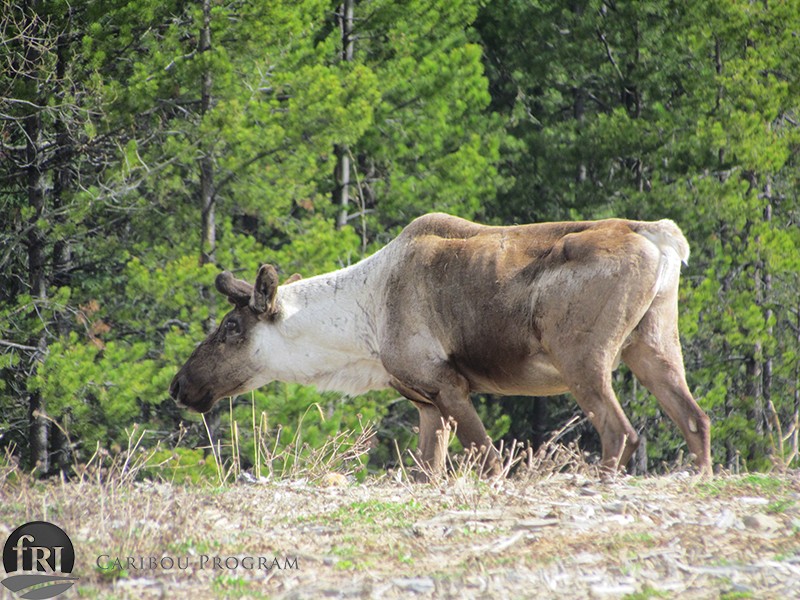 The Caribou Program has a lot going on these days: field work, data analysis, paper writing and a brand new project! Here are some of the highlights.
The new project is called Caribou behaviour and calving success in relation to oil and gas development: are all disturbances created equal? It will study how well site activity and regeneration stage influence the behaviour of caribou, and the survival of adult caribou and neonates. This project will complement other Caribou Program research on calving habitat selection, calf and adult survival, and response to disturbance.
Data entry is complete for Potential Impacts of Mountain Pine Beetle! Kelsey Greenlay has been hard at work entering all the field data we collected this summer. With over 700 plots there was a lot of data to enter into our database. But it's all now in our system and we are excited to move onto the analysis.
There are two updates for the Response of Threatened Species to Linear Features and Landscape Chage project. In October, Grizzly Bear Program lead Gord Stenhouse attended the annual SFI conference in California to speak about this research project to project partners. In December, we received the genetic results from the laboratory in Nelson and later this month samples from individuals will be sent to Toronto Zoo for hormone analysis.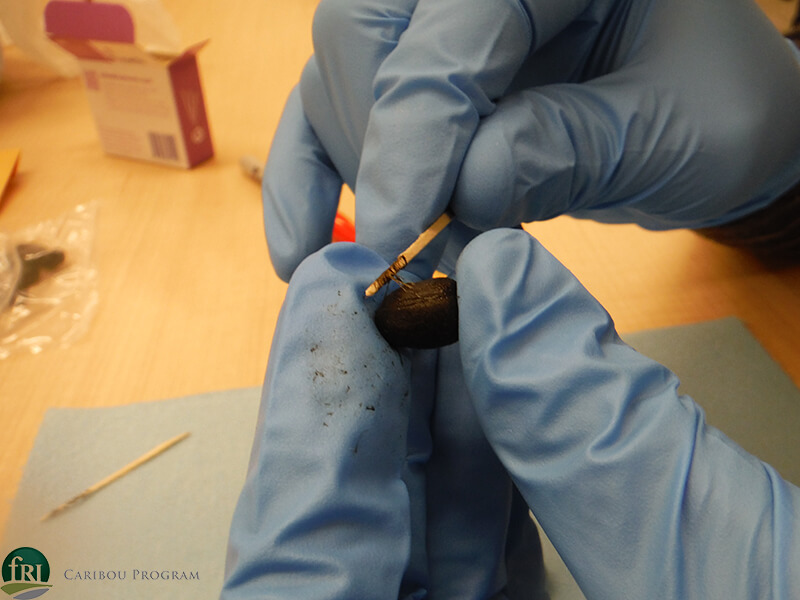 Laura Finnegan, the program lead, was in Calgary to present preliminary findings of Analysis and Improvement of Linear Features at the Ecological Issues and Resource Access Forum.
The Caribou Mortality and Health Monitoring project has a new partner and a new name. It is now called Assessing disease prevalence and caribou health in west-central and north-western Alberta. The Canadian Wildlife Health Cooperative has joined the University of Calgary, Weyerhaeuser, Alberta Environment and Parks, and PTAC as a partner of this project, the first intensive health survey of boreal and southern mountain caribou herds in Alberta. This information will be used to develop practical management tools to monitor and maintain healthy caribou population.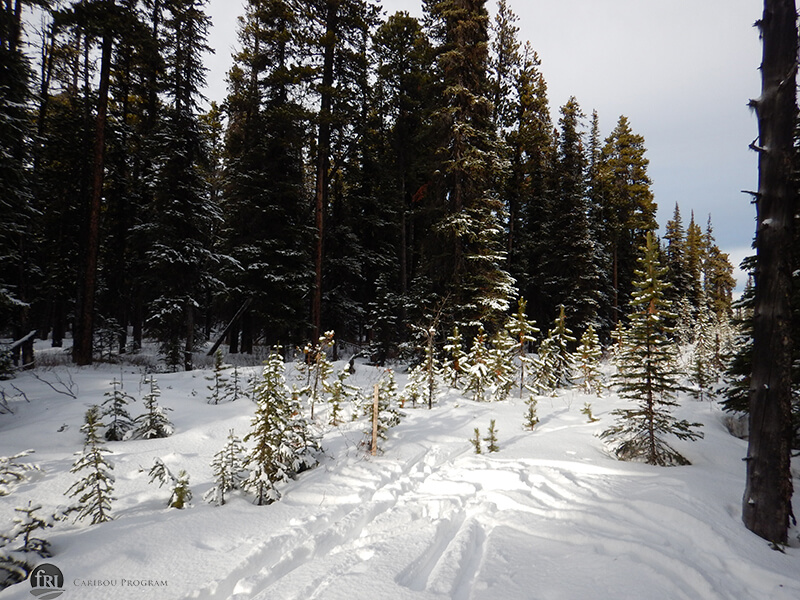 The winter fieldwork has begun on our Analysis and Restoration of Seismic Cutlines! Doug, Laura, Kelsey and Becky spent the last week setting out trail cameras on seismic lines in the Narraway and Redrock Prairie Creek herds. These sites are stratified by vegetation height and allow us to monitor wildlife use of seismic lines at different stages of re-vegetation over the winter months, and we are also monitoring snow depth. We use snow shoes and skis to access our sites; a welcome break from statistics and GIS at the office. Stay tuned for more notes from the field.